Man Accused of Raping, Murdering Coworker Was 'Humiliated' After Seeing Her Have Sex With Another Man
A San Diego man accused of murdering, raping and stuffing his coworker into a piece of luggage was "sexually humiliated," his attorney claimed. Joshua Palmer, 34, is charged with first degree murder in the 2016 death of his coworker Shuana Haynes.
The body of 21-year-old Haynes was discovered inside a suitcase left near trash bins outside The Chadwick hotel in downtown San Diego on April 6, 2016. Haynes was found crammed into the travel size suitcase, now retired Detective David Spitzer said.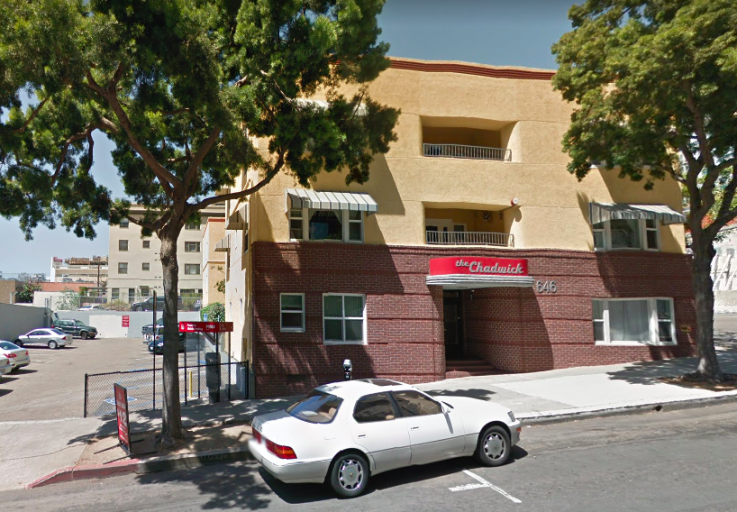 The day Haynes' body was found, Palmer called 911 and filed a missing person report. Palmer told a dispatcher he had seen Haynes, who he referred to as his girlfriend, at 12:30 a.m. on April 5 and claimed she had bipolar disorder.
Palmer, who worked with Haynes at the Old Spaghetti Factory restaurant, also allegedly sent Haynes' family members text messages from her phone to make it appear she was still alive. He was arrested two days later in connection to Haynes' death.
"This is not a case where you will have to decide who caused the death of Shauna Haynes. The issues in this case are the circumstances surrounding her death and when and how the sex happened," Palmer's attorney Katie Belisle said, according to KNDS-TV.
Palmer's defense attorney claimed her client was in love with Haynes and that she had planned to move in with him. On April 4, 2016, Haynes, Palmer and two others were in the Chadwick Apartment Complex.
Attorneys said that Palmer was unable to sexually satisfy a woman he had brought home, prompting the woman to join Haynes and a man she had brought to Palmer's apartment.
"He was heartbroken," Belisle said. "All he could do was stand there and watch."
Prosecutors, however, claim that seeing Haynes have sex with another man caused Palmer to beat, rape, sodomize and strangle her. The exact timeline remains unclear, but authorities believe that Palmer killed Haynes in the early hours of April 5 before performing sex acts on her body.
"He videotaped himself playing with her, after she was dead, in unimaginable ways" Deputy District Attorney Martin Doyle said in an opening statement, according to The San Diego Union Tribune.
Jurors were told that they would see a video that provided evidence of necrophilia. Authorities claim Palmer then stuffed Haynes' body into a small suitcase and placed it in the trash.
Dr. Kimi Verilhac, the forensic pathologist who examined Haynes' body, said she determined the victim was strangled to death after finding signs of hemorrhage on Haynes' face and neck, as well as a broken neck bone. Verilhac also found small anal tears, along with cuts and bruises to Haynes' hands, arms and legs.
The defense noted that evidence would also be presented that suggested rape had not occurred but rather consensual sex between Haynes and Palmer. In her opening statement, Belisle said that Palmer's and other men's semen were found in Haynes.
During cross examination, Verilhac admitted that the cuts near Haynes' anus could have occurred during consensual sex and said she could not determine when Haynes had suffered the bruises.
Palmer, who is being held without bail at George Bailey Detention Facility, was charged with murder and special circumstance allegations of murder during a rape by the San Diego County District Attorney's office. He also faces charges of murder during sodomy and murder during a rape by an instrument.
The San Diego County District Attorney's office did not immediately respond to a request for comment.
The trial continues at San Diego Superior Court.
Man Accused of Raping, Murdering Coworker Was 'Humiliated' After Seeing Her Have Sex With Another Man | U.S.