Man Accused of Stabbing Says He Feared Victim Would 'Feed Him to Zombies'
A South Carolina man in custody after the stabbing of a woman on Oct. 26 is claiming he did it because he was afraid she would feed him to zombies, the Aiken Standard reported.
Police responded to a reported stabbing in Monetta at around 9:15 a.m. After they appeared on the scene, they received a report that the suspect, an African-American male, drove a knife into the victim's back multiple times before fleeing the scene on foot.
The suspected assailant's last location was Columbia Highway North, and a police search there turned up William Berry, 29. When officers apprehended him and grilled him about the incident, he admitted to "poking someone." His reasoning? The victim was being mean to him and he was concerned that she was going to feed him to zombies.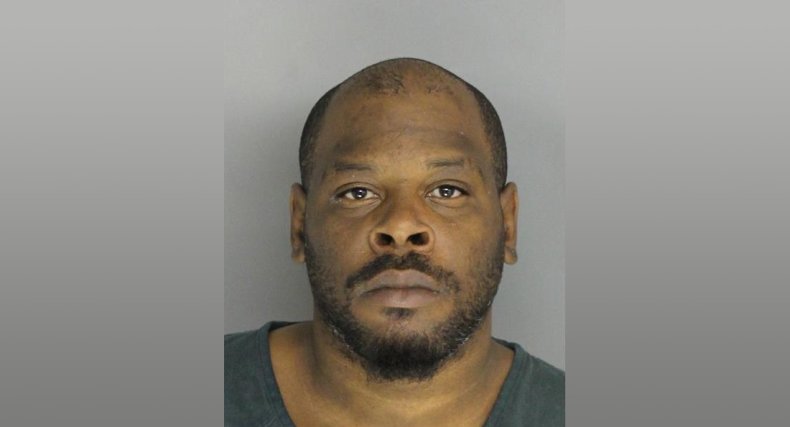 Berry was determined to not be under the influence of drugs or alcohol at the time of the attack. His victim was taken to the hospital with an undetermined number of puncture wounds, and police recovered the knife believed to have been used in the crime.
He was charged with possession of a weapon during a violent crime and attempted murder and remains in custody at the Aiken County Jail.
Zombie-related crimes tend to spike around Halloween. In 2015, roommates Christopher Paquin and Damon Perry were drinking together in their New Mexico apartment while watching The Walking Dead when Perry became agitated and thought that Paquin was transforming into a zombie.
After Paquin allegedly moved to bite him, Perry began attacking him with his fists before stabbing him with scissors and smashing a guitar and microwave oven on him. Paquin died from his injuries, and Perry was apprehended by a pair of the apartment complex's maintenance workers while he was reportedly brandishing the scissors and chasing other residents.
A police department spokesman told the Daily Beast that the crime scene was "one of the absolute worst I've ever seen, and I've been with the department for 15 years."
On Oct. 12, 2016, police arrested Ryan Stanislaw for "hunting zombies" in North St. Paul, Minnesota. According to CBS Local, he told police "I'm out here making sure my neighborhood is safe. I didn't see the cops so I figured I'd do something."
When he fired a shot at what he assumed was a member of the undead, the bullet went through the window of a neighbor's home and ricocheted off of the headboard of the bed he was sleeping in. He called police, who apprehended Stanislaw.