Man Accused of Stealing Historic Gold Bar Killed His Crying Infant Son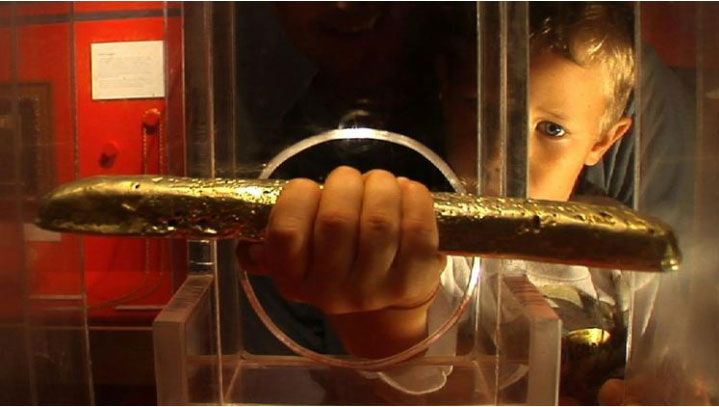 A man who has been accused of stealing a museum's 17th-century gold bar once served a prison sentence for manslaughter for killing his infant son.
Richard Steven Johnson is one of two suspects in the theft who has been charged with stealing the historic gold bar in 2010 from the Mel Fisher Maritime Museum in Key West, Florida, the Miami Herald reported.
According to the museum, the gold bar weighs about 4.6 pounds and was discovered a few decades ago on a 1622 Spanish shipwreck off the Florida coast. Before the gold bar was stolen, it was displayed in a clear case that allowed people to stick in their hands to pick up the gold and feel its weight. It is worth about $550,000.
For Johnson, the charges are not his first brush with the law.
Minnesota court records show that Johnson, 41, was arrested in 1996 for his baby's death and convicted in 1997 of first-degree manslaughter. He pleaded guilty and was sentenced to nine years in prison.
He shook the 6-month-old to death because the boy was crying, according to Minnesota's Star Tribune, and authorities found bruises on the child.
The defendant also has three other convictions in the Minnesota court system's database from the two years leading up to his manslaughter conviction—for check forgery, receiving and concealing stolen property, and third-degree criminal damage. The last case was filed less than a month before the manslaughter case against him.
Johnson was living in California at the time of his arrest in connection with the stolen gold bar.
His record came up in court when his bail was being set, the Star Tribune reported. He is still in jail while his alleged partner, 32-year-old Florida resident Jarred Alexander Goldman, was released on bond.
Although the two defendants have been charged, the gold bar has not yet been recovered.
SaveSave