A 28-year-old New Zealand man is accused to stealing two human toes from a dead body exhibit in Auckland on May 4.
The man, who has interim name suppression—a law stating that no individual or otherwise can publish an accused person's name and any details that may identify that person—appeared in the Auckland District Court on Monday charged with stealing the two toes from the Body Worlds Vital exhibition. Court documents revealed that the toes, valued at 5,500 NZD ($3,821 USD), have been returned to the exhibit.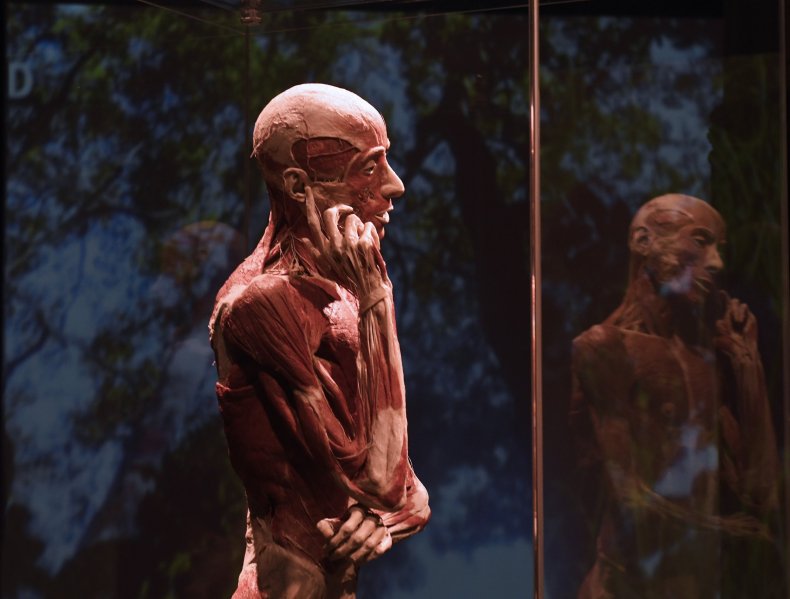 According to The New Zealand Herald, the man was also charged with improperly interfering with the dead body of an unknown person.
Authorities initially issued a warrant for his arrest after he failed to appear in court. The warrant was later withdrawn, The New Zealand Herald reported.
The man has remained in custody and will appear in Wellington District Court on July 2, UPI reported. The man faces up to seven years in prison for stealing the human toes and two years for interfering with a dead body.
Body Worlds, which arrived in New Zealand in April, has been viewed by more than 44 million visitors worldwide, Radio New Zealand National reported. The exhibit shows real human bodies in an aim to "inform the visitor about anatomy, physiology and health," the company's website states.
The exhibition uses the preservation process Plastination, which was created by Gunther von Hagens in 1977. Body Worlds did not immediately respond to Newsweek's request for comment.
In an unrelated body parts snatching case, a former government pathologist in Kenya was charged with stealing organs from a corpse. Dr. Moses Njue is accused of stealing the heart of a former administration police officer in March 2015, The Standard reported. In May, Njue denied allegations that he stole another heart while performing an autopsy in June 2015.
A hearing date in that case has been set for August 6.