A man accused of throwing a 5-year-old girl off a third-floor balcony believed she was a demon, according to a police report.
Jarick Willis, 32, was taken into custody after officers with the Las Vegas Metropolitan Police Department responded to an apartment complex on Boulder Highway on Sunday afternoon, KSNV reported.
The officers found the girl who was then transported to hospital.
Police located Willis after following a trail of blood and took him into custody, KLAS reported, citing the arrest report.
According to the report, the girl's mother, Angela Matthews, told officers that Willis had thrown her daughter off the balcony.
In an interview with detectives, Matthews said Willis, who she had been dating since March, believed her daughter was "full of bad spirits."
He "essentially... believed she was a demon," the report said.
"Angela said she and Jarick practice and believe in African Spirituality and on Saturday Jarick started talking about how he believed [the daughter] was full of bad spirits," the report added. "Matthews told him to stop talking about her daughter in that way, to which she indicated Jarick apologized to her."
According to KLAS, Willis allegedly grabbed the girl by the hair on Sunday and dragged her to the apartment's balcony before throwing her over.
The girl landed "face-first" on gravel underneath the balcony, a neighbor who witnessed the attack said.
Matthews said she was in the bedroom of her apartment when she heard a noise, found her son screaming and discovered what happened.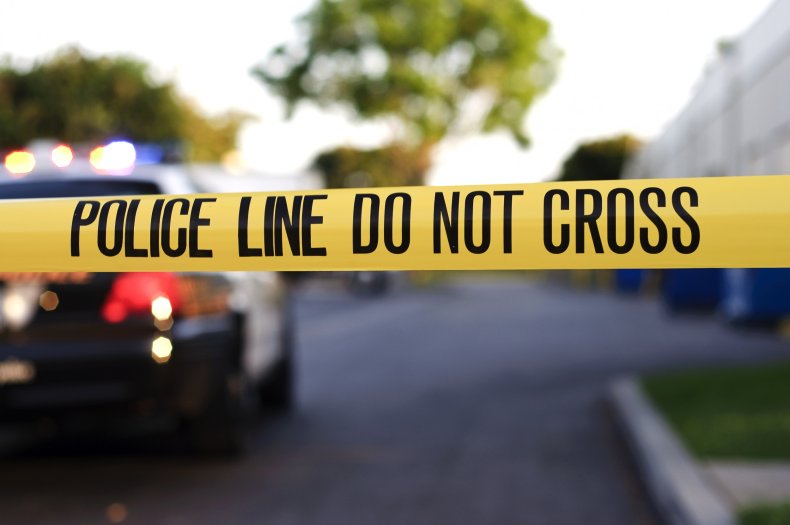 She told detectives she believed Willis had just killed her daughter and feared for her life, the report said.
Matthews told police she went and grabbed a gun from her purse and confronted Willis while he was in the shower.
The pair got into a struggle over the firearm and Willis was shot.
She told police Willis ran onto the balcony and jumped down to the ground.
Willis has been charged with attempted murder, child abuse or neglect, child abuse or neglect with substantial bodily harm and domestic battery, online records show.
KSNV reported that he could not be transported to his first court appearance as he was still in hospital on Tuesday in a critical but stable condition after sustaining gunshot wounds to his hands and chest.
His next appearance is scheduled for Thursday, according to the station.
According to police, the girl sustained fractures to her forearm, pelvis, leg and rib, as well as a collapsed lung and lacerated liver. She was reported to be in a stable condition in pediatric intensive care when the arrest report was written.
The Las Vegas Metropolitan Police Department has been contacted for comment.