Scott Porter of West Sussex, United Kingdom has pleaded guilty to the possession of explosive devices—specifically, handmade paintball grenades—which he said he built in preparation for the apocalypse.
For years, apocalyptically-minded folks around the globe, often known as survivalists or "preppers," have taken extreme measures to prepare for potential disasters. And, for much of that time, the notion was often dismissed as unnecessary at best—and crazy at worst.
While this particular incident involving Porter took place in 2019, before the COVID-19 pandemic began, the case resonates deeply with today's climate. "Prepping" has thrived in the wake of the pandemic, as the need to prepare for unprecedented and unexpected catastrophes feels, for many, more urgent than ever.
According to BBC News, authorities discovered a stockpile of weapons along with the handmade explosives upon raiding Porter's Haywards Heath home in 2019. Specifically, authorities discovered crossbows, knives and knuckle dusters in addition to the paintball grenades, which had been filled with metal, chili powder, and glass shards.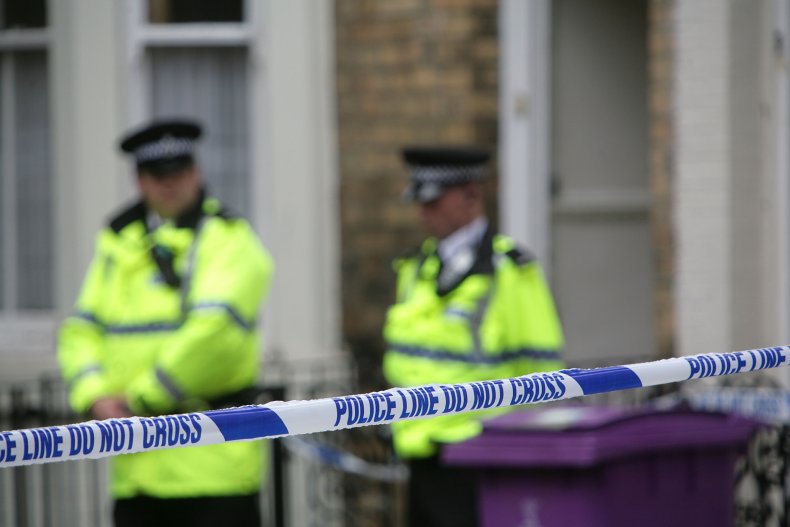 Additionally, he possessed three notebooks that contained "terrorist-related material," said the U.K.'s Counter Terrorism Policing unit, in a news release.
The now-44-year-old admitted to the offenses on Tuesday, explaining to officials that he built the grenades in case of an apocalyptic scenario. His sentencing is planned for the end of October.
Explaining the gravity of his charges, Detective Chief Superintendent Kath Barnes, from Counter Terrorism Policing South East (CTPSE), released the following statement: "Although Porter didn't have a specific ideology, the information he wrote, researched and designed could have been useful to a terrorist with plans to carry out an attack."
"His actions were reckless and the weight of evidence against him left Porter with no choice but to plead guilty to these serious [offenses]," added Barnes.
However, despite the dangers associated with the possession of explosives, authorities do not believe that Porter posed a terrorist threat to his community. Said Detective Superintendent Justina Beeken of the Sussex Police: "We worked closely with Counter Terrorism Policing South East to support their investigation and we are confident there was no specific risk to the local community."
Newsweek has contacted the Sussex Police for additional comment.
While building homemade explosives is an extreme example of so-called "prepping," the broader practice has gained increased acceptance in the aftermath of lockdown.
Explained social geographer Bradley Garrett, author of Bunker: Building for End Times, per BBC News: "I saw a kind of insatiable desire for self-sufficiency and safety in this age of uncertainty."
He added that "preppers" vary dramatically in age, geographic location, and political affiliation. "It was interesting to me how culturally and politically diverse they were," he said. "It was strangely one of the few communities that we find today that really is not partisan."