Man Admits to Killing 'Witch' He Believes Cursed Him to Die
A man surrendered to police in New York City after he admitted to fatally shooting a woman he believed was a "witch" who had cursed him to death.
The New York Police Department (NYPD) said that Giuseppe Canzani went to Queens on Wednesday to the house of the victim, identified as Anna Torres, knocked on the door and fired three shots at her when she opened it, WABC-TV reported.
The victim was hit twice including in the head, according to the New York Post.
The 51-year-old woman, who was a psychic doing tarot card readings at her house, died at the scene. The authorities said Canzani, 41, told police that Torres had cast curses to kill him.
"They tried to kill me," he said, according to WABC. "I am supposed to be dead already."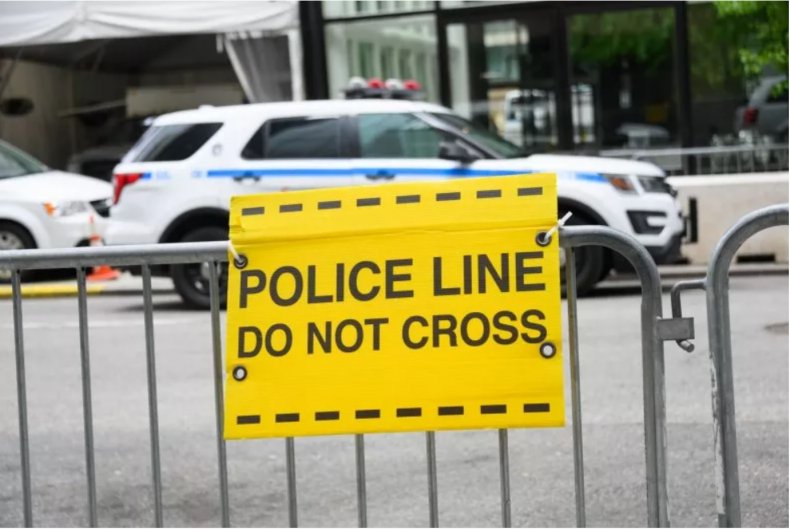 No details were given about the nature of Canzani's relationship with the victim, but police don't believe it was romantic, according to the Post.
Torres' husband, David Aguilar, said his wife might not have known Canzani but believes that the police interrogation would reveal that and that "time will tell."
Aguilar said that he wasn't at home during the time of the shooting, but his daughter-in-law and mother-in-law were, according to WABC.
"She was the sweetest person in the world. I'm lost without her," Aguilar said.
Canzani drove to the 106th Precinct nearly an hour after the shooting and placed a loaded gun on the sidewalk before two officers arrested him. He had no previous arrests, police said.
Though authorities said that Torres' son is an NYPD officer, they don't believe the shooting is related to his job. No details were provided about the motive behind the shooting.
Canzani is facing charges of second-degree murder and criminal possession of a firearm.
Newsweek reached out to the NYPD for comment.
Another killing in Queens recently involved a woman's body found in a "blood-soaked" duffel bag near a park, according to police. The woman was identified as 51-year-old Orsolya Gaal, who allegedly was stabbed 58 times by David Bonola, a handyman with whom she was having an affair, NBC News reported, citing police. Authorities said that Bonola was in an "an intimate relationship" with Gaal for two years.