Man Admits to Trafficking Worker Who Was Kept as 'Slave' in Rundown Shed for 40 Years
Peter Swailes, 56, has pleaded guilty to conspiring to exploit a vulnerable victim in a man who was kept in a shed for the last 40 years, according to the Associated Press.
Originally, Peter Swailes Jr. and his father, Peter Swailes Sr., were both charged; however, the senior passed away last year before the trial. Swailes Jr. pleaded guilty to the charges Tuesday. According to presiding Judge Richard Archer, the sentence he passed down could ultimately be suspended.
"The next stage is for me to pass sentence," Archer said. "I have already indicated that this is a case which is so serious that a custodial sentence must follow but I will look with utmost favour on anything in the pre-sentence report or any other documentation which may allow me to impose a suspended sentence of imprisonment."
The victim was rescued in October 2018 when he was 58 years old and has since been living with supported accommodations in a community. Officers from the Gangmasters & Labour Abuse Authority received an anonymous tip to search a trailer in Carlisle. The trailer consisted of no light or heat, and the portable heater in the trailer had damaged wiring.
The BBC reported that the man began working on farms at the age of 16, painting and roofing, as well as paving work, for which he was paid as little as 10 pounds ($13.50) per day. The News and Star reported that the prosecution has accepted that man was living in these conditions for a "much shorter period." The exploitation of the victim happened from July 31, 2015, until April 25, 2019, according to prosecutors.
Officers noted at the scene, according to the BBC, that the "site the family dog had to sleep in was in a far better state."
GLAA senior investigating officer Martin Plimmer said it had been "a really harrowing investigation," according to the BBC. "In all my years in law enforcement, I have never known a modern slavery case where the exploitation has taken place over such a long period of time."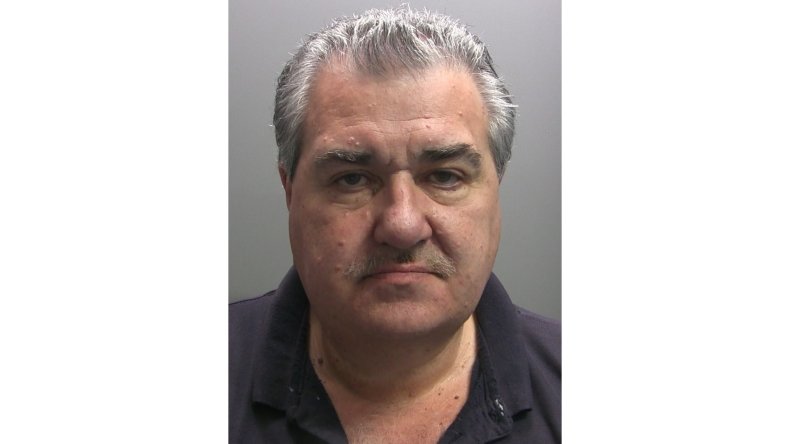 Swailes agreed to change his plea on the basis of his "limited" involvement in the case. He claimed to not have been made aware of the victim's conditions, meanwhile Swailes senior would arrange for him to work with the victim.
When Swailes senior was arrested, according to the BBC, he said, "Not all this slavery thing again." He was arrested at Hadrian's Caravan Park, near Carlisle, where the victim was held. Police conducted the search warrant and Swailes was arrested on suspicion of offences under the Modern Slavery Act 2015.
Swailes Jr. will be sentenced February 4.