Man Allegedly Angry About COVID Licks Bank Door Because That's Rational
A man in Canada who was allegedly angry about a bank's adjusted hours amid the coronavirus pandemic caused a sanitary concern for other patrons when video captured him licking the door of the bank.
The incident apparently took place at a TD Canada bank in Prince George. Facebook user Sunny Lally described the incident in a post from Wednesday: "This individual lost his mind and started spitting, coughing and licking the door handle."
"TD, along with many other businesses, are devoting the first hour of operations to seniors and people in need," Lally added. "Apparently this is 'unacceptable' and 'bulls***', so buddy decided to make a fuss about it and endanger the lives around him with his actions."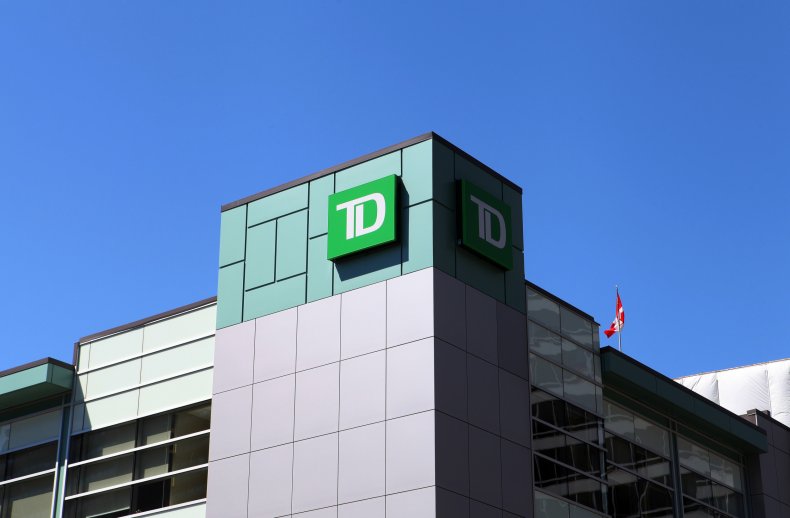 What online viewers can see here is the man storming toward the open bank door, where he allegedly coughs and licks the bank door. Someone in the foreground of the shot calls the man an expletive, before he chimes back with expletives of his own.
Lally also stated in the Facbook post that the bank manager and employees handled the incident appropriately. "The police have been notified with [the man's] license plate number and have been sent a copy of this video."As reported by Prince George Matters, Prince George authorities have confirmed the incident and the man has been identified. The incident is under investigation.
The man's actions come during growing concerns for safety in the ever-spreading pandemic, which had over 950,000 confirmed cases globally as of Thursday, according to John Hopkins University's tracker.
There have been other incidents of late involving people accused of spreading germs in the wake of COVID-19. A man in Australia was charged after he allegedly coughed on packets of noodles at a store because he was told by staff that there was a limit on how much customers to buy. He was reported to have said: "Well they're now contaminated anyway."
"Anyone who's behaving in a manner likely to cause fear, particularly in relation to COVID-19, we will investigate and if identified, we will either issue an infringement or bring those persons before the court," commented a police official, as reported by 9News.
In Pennsylvania, a man allegedly opened fire on a car and its occupant after he was accused of coughing without covering his mouth at a parking lot. The incident stemmed from an argument between Guillermo Alvarez and William Sauro, in which Sauro told Alvarez to cover his mouth as he coughed. Alvarez later allegedly took out a handgun and fired at the vehicle with Sauro inside. Both men were charged, with Sauro later released on bail and Alvarez reportedly in jail as of Tuesday
Meanwhile, a doorbell camera video showed an Amazon delivery person allegedly spitting on a package at a resident's front porch in Los Angeles, according to the New York Post. "I received the box and saw a big wet spot and then checked the camera!" resident Marcus Martinez said. A rep for Amazon said the delivery person was reported.
According to the Centers for Disease Control and Prevention, coronavirus can be spread "between people who are in close contact with one another (within about 6 feet)" and "through respiratory droplets produced when an infected person coughs or sneezes."