Man Who Allegedly Asked 14-Year-Old for Video of Adoptive Father Raping Her Pleads Not Guilty
A man accused of meeting a 14-year-old girl online and allegedly requesting video proof of her being raped by her adoptive father before driving her to his home pleaded not guilty to all charges.
On Thursday, Bryan Rogers, 31, pleaded not guilty to charges of sexually exploiting a child and making false statements, according to the Knoxville News Sentinel. The charges were brought months after Rogers allegedly met the girl through the online game Roblox, which allows users to design their own video games and play with other users.
Rogers and the girl first communicated on Christmas Eve and The Washington Post reported the 14-year-old told him that her adoptive father, Randall Lee Pruitt, was sexually molesting her. She told the 31-year-old that she told her mother, but added that her mother didn't believe her and begged the Wisconsin man to rescue her.
However, before Rogers would drive to the teen's home in Tennessee, he allegedly told the 14-year-old that he needed video evidence of the assault, according to messages obtained by the FBI.
"I know you don't want to do it but I don't exactly want to see your dad rape you either," he said, according to The Washington Post. "But we need clear video evidence."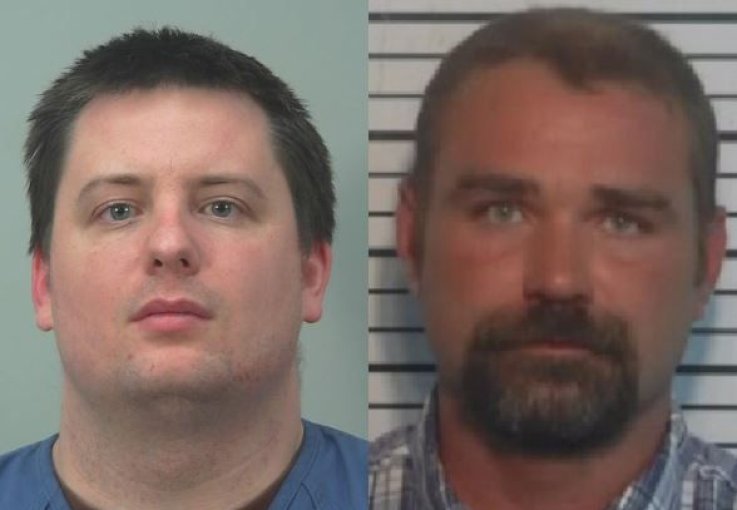 He added that unless there's proof of what her father was allegedly doing, he could get in a "hell of a lot of trouble" and the girl would simply be returned to the home. Rogers allegedly instructed her to already have her phone set up and recording when her father came home, so she wouldn't have to "worry about anything" when he allegedly assaulted her.
After receiving the video, Rogers allegedly drove to the girl's home in Madisonville, Tennessee, and brought her back to his home in Madison, Wisconsin. To avoid detection, the Wisconsin State Journal reported he didn't take toll roads or stop at gas stations and destroyed the teen's cell phone.
On the morning of January 14, the girl's mother discovered she was missing from her bedroom, prompting a search. Authorities were able to trace the teen's cell phone to Corbin, Kentucky, about 140 miles from her home. Initially, Monroe County Sheriff's Office Detective Jason Fillyaw said the teen's cell phone and social media activity didn't indicate that she ran away or was communicating with someone who would abduct her.
"You are my sunshine, and will always be my sunshine," her mother, Christina, said during a press conference in January. "No matter what, I love you. Please come home."
On January 31, investigators confronted Rogers at his home about the missing teen and he admitted to chatting with her on Roblox. He also said he had a video of the alleged assault, but didn't turn it over to police because he thought it was blurry and wouldn't hold up in court, according to The Washington Post.
He denied that the teen was with him, however, authorities later returned to search the house and found the girl hiding in the basement closet. Rogers was arrested and if found guilty, faces up to 30 years in prison, according to the Wisconsin State Journal.
Law enforcement identified Pruitt as the man in the video and charged him with rape. A judge issued a $2 million bond because he was considered to be a flight risk, according to WATE.
Shortly before the girl began chatting with Rogers, the family moved to Tennessee from Georgia and the 14-year-old was homeschooled. Both parents said their daughter loved the farm lifestyle they had in Tennessee.
"It's like having your soul ripped out of your body. You can't think. You can't eat. You can't sleep. Life has just ceased for us since the day she left," Pruitt previously said during a press conference.
Rogers is due back in court in July.
Man Who Allegedly Asked 14-Year-Old for Video of Adoptive Father Raping Her Pleads Not Guilty | U.S.