Man Allegedly Assaults Staffers After Refusing to Wear Mask During 'Hamilton' Performance
Arizona State University police were called to the school's auditorium after a man allegedly assaulted two employees after refusing to wear a mask.
The Arizona Republic reported the incident unfolded on Saturday at the 2 p.m. showing of Hamilton at the university's Gammage Auditorium.
Campus police confirmed to Newsweek that the man briefly struggled with arriving law enforcement officers, but was ultimately arrested and escorted off the premises. The crowd cheered as he was forced to exit.
No injuries to any party involved were reported and the man, identified as Connor Loretz of Maricopa County, is not affiliated with the university, the police said.
Phoenix-based news station 12 News reported that Loretz, 32, grabbed a manager's arm and pushed her back in order to gain entry into the theater and pushed another staffer as he took his seat.
Loretz was booked into jail on suspicion of assault, trespassing, and disorderly conduct, according to campus police.
Ahead of the 2021 academic year, school officials announced they were mandating face coverings indoors when social distancing isn't possible.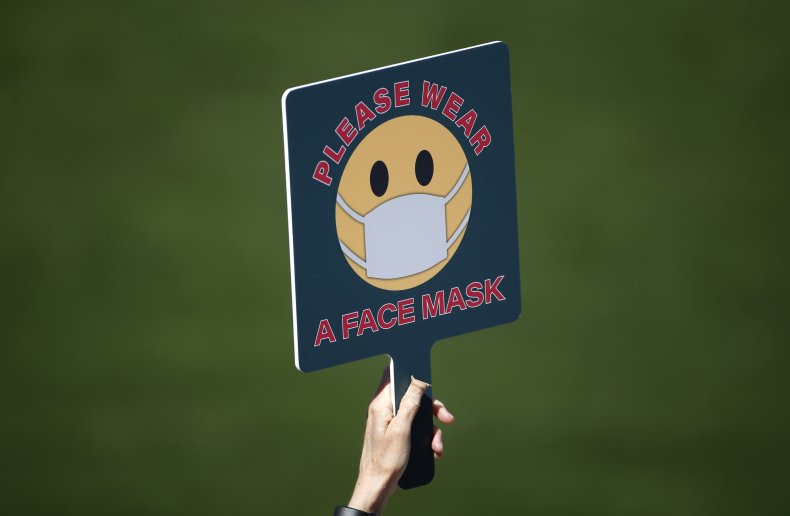 The university also strongly encouraged everyone to wear a mask when inside, and for eligible students and teachers to receive the COVID-19 vaccine. The school has provided doses of the vaccine free of charge to students and faculty.
"Greater rates of vaccination are the best tool available to reduce the rate of transmission in the community, which could change the applicable face covering guidance," Arizona State University said in its latest COVID-19 update.
Northern Arizona University and the University of Arizona also put mask policies into place as students returned to campus for in-person instruction.
State health officials on Monday reported nearly 2,000 new cases of the virus, bringing the total number of infections since the outbreak began last year to 1,086,328.
Approximately 19,812 people have died due to the virus, according to the Arizona Department of Health Services.
The state data also showed that 4,162,161 people—roughly 58 percent of Arizona's population—have received at least one dose of the vaccine. Approximately 51 percent of the population, or 3.6 million people, are fully inoculated against the disease.
Researchers found Arizona K-12 schools without mask requirements were 3.5 times more likely to experience coronavirus outbreaks than schools with mandates in place when the fall term began, according to a report recently published by the Centers for Disease Control and Prevention (CDC).
The study found that of the 999 schools analyzed, 21 percent had an early mask requirement and 30 percent enacted a mask requirement between nine and 17 days after the school year began. Forty-eight percent of schools had no mask requirement.
Of the 191 COVID outbreaks that occurred in schools between July 15 to August 31, 113 were in schools that did not enforce masks at all, the study found.
Update (9/27/2021, 5:20 p.m. ET): This story has been updated with information from the Arizona State University Police Department.