A man was arrested Monday after his second alleged attack on women of color this month, the Seattle Times reported.
Kenneth Polk-Jones, 30, is being held in the King County Jail in lieu of $50,000 bail. His court date is scheduled for June 30 at the King County Courthouse.
Polk-Jones' first alleged attack was on June 6, according to probable-cause documents. A woman was waiting for her bus when a man she later identified as Polk-Jones allegedly started yelling and punched her in the face.
The woman took a picture of her attacker and officers found and arrested him several blocks away on investigation of fourth-degree assault, police said.
The police said the woman sought medical attention for "significant facial swelling" after the alleged attack.
The Seattle Times reported that the woman said she identifies as Latina/Hispanic and is Spanish-speaking.
Polk-Jones posted $1,000 bail and was granted conditional release on June 7, according to jail records.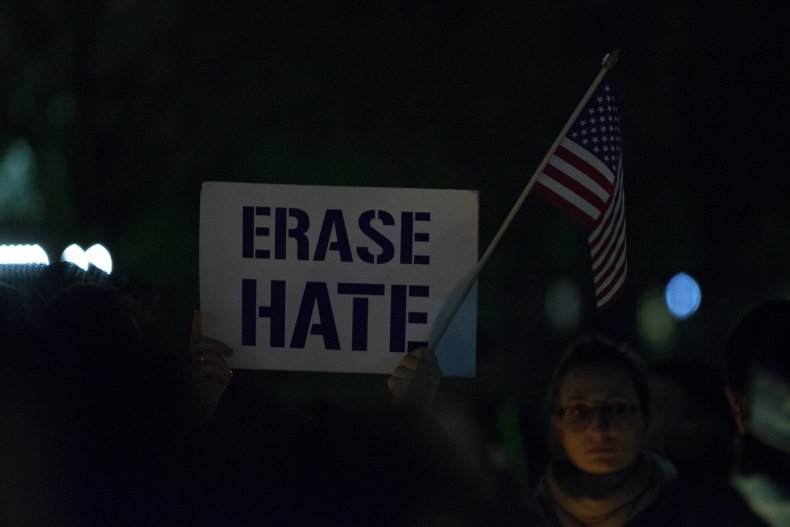 Less than a week later, a woman was talking in Cambodian on the phone when a man, whom a witness later identified as Polk-Jones, allegedly came up to her and punched her in the face, according to police.
Police said he punched her again in the head and knocked her to the ground, where he continued to kick her in the back. He only stopped kicking her and walked away after the woman yelled at him to stop.
Polk-Jones once again was taken into custody, this time on investigation of a hate-crime offense, police said.
"Both victims in the case are women of small build, indicate they are nonwhite, and may be immigrants to this country," prosecutors said in charging documents filed Wednesday. "The pattern of targeting victims with similar characteristics indicated bias."
The Seattle Times reached out for comment from Polk-Jones's attorney but had yet to receive a response.
According to Madison Park Times, Polk-Jones was arrested in August of 2019 for alleged second-degree burglary. The King County Prosecutor's Office said Polk-Jones refused to leave his cell so no bail was set.
The Seattle Times reported that Polk-Jones underwent a forensic mental-health evaluation in December of 2019 due to the alleged burglary.
The state forensic evaluator diagnosed Polk-Jones with "unspecified schizophrenia and other psychotic disorder," and lacked the capacity to understand the proceedings against him or assist his counsel in his defense, according to the Times.
The burglary charge was dismissed in February of 2020.
The prosecutors of Polk-Jones' June case said it was the prosecuting attorney's office's 16th hate crime this year. The crimes involved six against Asian American and Pacific Islander victims, five Black victims, two attacks targeting gay men and one against a transgender person.
According to the prosecutor's office, in 12 of the cases, the defendants had previously documented mental-health concerns, a history of substance abuse or both.