Man Allegedly Drives Truck into UPS Center, Punches Police Dog: 'Maybe He Just Really Prefers FedEx?'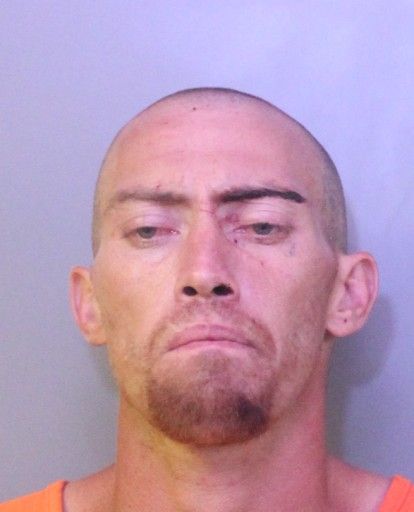 One man in Florida apparently is no fan of UPS.
The Polk County Sheriff's Office (PCSO) revealed that a pickup truck was seen ramming the gates of a UPS center in Lakeland just after midnight on April 14. The vehicle matched the description of a truck that had been reported driving erratically earlier in the day.
"Was this guy's package delivered to the wrong address?" the sheriff's office wrote in a Facebook post detailing the incident. "Maybe he just really prefers FedEx?"
Deputies, joined by a K-9 team and air support, reported to the area. The PCSO said the suspect, who was identified as 28-year-old Justin Chambless, had fled on foot.
The air unit was able to track down Chambless and direct the K-9 team consisting of Deputy Seth Morozowski and his partner, Triton. According to the PCSO, as the K-9 team approached Chambless, the suspect began punching Triton on the neck. He later punched Morozowski, according to the sheriff's office.
"What kind of miscreant punches such a cute pooch?" the sheriff's office asked in the Facebook Post, adding, "So for those of you at home keeping score, we know that our suspect does not like gates, UPS, getting caught, Triton, and Morozowski. Such a spiteful suspect. It's no wonder he's a villain."
Chambless was arrested and booked into Polk County Jail. The 28-year-old faces 11 charges for burglary, felony and misdemeanor criminal mischief, violation of probation for armed burglary, battery on police K-9, battery on a law enforcement officer, fleeing to elude, resisting and grand theft. According to PCSO, Chambless had stolen the truck from Lee County.
Jail records show Chambless has had several run-ins with law enforcement over the years. Since 2008, Chambless has been arrested for robbery, traffic violations, probation violations and aggravated battery.