Man Allegedly Posed as a Pastor to Use a Bible to Smuggle Drugs Into Prison, Police Said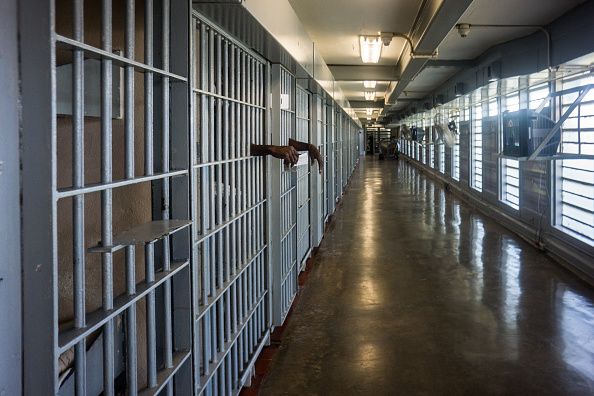 A North Carolina man is being accused of posing as a pastor to smuggle in drugs with a bible into a state prison, according to police.
The Scotland County Detective Division wrote on Facebook on Wednesday that they found James Morman III was pretending to be a pastor to deliver drugs to inmates with Bibles on December 31 at the Scotland County Detention Facility in North Carolina.
"Upon investigation, suspicions of an individual smuggling illegal substances was believed to be occurring. It was believed that a male subject, identified as, James A. Morman III, was posing as a "pastor" and using bibles to smuggle said contraband and it's substances into the detention facility," the Scotland County Detective Divison wrote on Facebook on Wednesday.
Detectives said that they found Suboxone strips in the Bible brought into the facility by Morman. Morman and inmate Bryson Brown were both arrested, according to authorities. The two were charged with possession of controlled substance within a prison or detention facility, felony delivery of a controlled substance to an inmate, and misdemeanor simple possession, according to detectives.
Following the incident, officials did an entire sweep of the detention facility to find other contraband and illegal substances throughout the facility. Authorities said there will be additional charges in the next few days.
"The following individuals were charged with the possession of a controlled substance pursuant to North Carolina Controlled Substance Act, in addition to charged with carrying contraband within a detention facility in the state of North Carolina," the Facebook post read. "Upon investigation an entire sweep of the detention facility was conducted on Monday, December 31, 2018, and a number of items such as illegal substances and their contraband were located."
In December, an inmate at a prison in South Carolina filed a lawsuit against the state prisons department and claimed the agency violated his religious freedoms for not allowing him to keep his dreadlocks or smoke marijuana. James Rose, 41, argued in the lawsuit that the South Carolina Department of Corrections refused to give him marijuana, which violated his "Rastafarian religious practice."
The 41-year-old, who is serving a life sentence after his 2013 murder conviction, also claims the department forced him to cut his hair. Rose said the agency unlawfully cut off his dreadlocks in April 2017, and said that his religion allows him to grow his hair to an "unlimited length." He claims he was jumped, restrained, and physically forced to get a haircut.