Man Allegedly Sold Chemical Used to Make Bleach as Cure for COVID, Cancer and Autism
A Las Vegas man was arrested Monday over allegations he manufactured and sold fake medication containing a chemical found in bleach. The man is accused of claiming the treatment would cure various ailments, including COVID-19, according to a police report.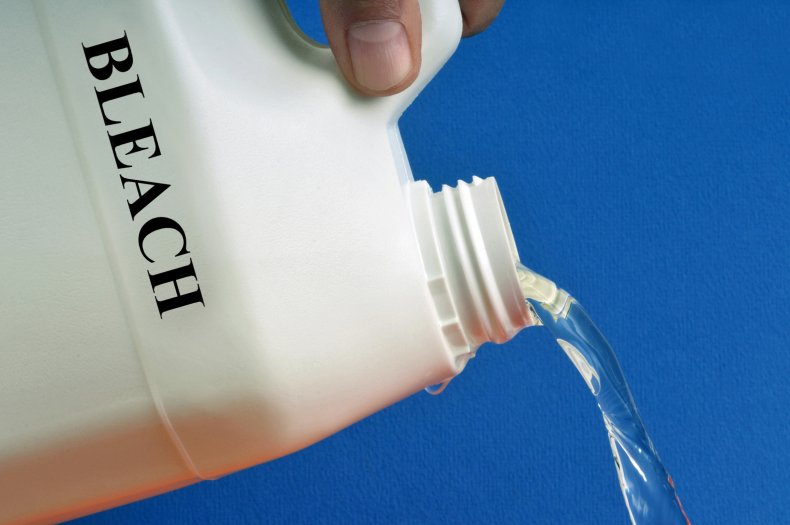 The Las Vegas Metropolitan Police Department arrested Elias Daniel Beltran Suarez, 53, on Monday afternoon following a tip from someone who provided police with information they obtained online. The person who alerted police about Suarez allegedly found he was selling chlorine dioxide under the label of "Miracle Mineral Solution CD" on the social media platform Telegram.
Suarez allegedly advertised that the medication could cure COVID-19, cancer and autism.
Police said they searched Suarez's apartment and found what they believed was a lab used to manufacture the chemical-based treatment containing chlorine dioxide, which is used as an ingredient to make bleach.
Suarez reportedly told police he not only advertises and sells the product, but he also said he produces online videos on how to make chlorine dioxide. He also allegedly said he manufactures the product in the same machine he uses to clean swimming pools.
In the arrest report, police described Suarez's operation as a "dangerous situation for the community, the patients and public at large."
Suarez was booked Monday at the Clark County Detention Center. Police said the Nevada State Board of Medical Examiners confirmed Suarez was not licensed to practice any form of medicine, and he now faces one felony charge of acting as a medical practitioner without a license.
The Food and Drug Administration (FDA) has previously warned the public of the danger of consuming chlorine dioxide products, noting it was not only unsafe but ineffective in treating diseases, including COVID-19.
The FDA has not approved "Miracle Mineral Solution CD," or variations of the product, for the treatment of any ailment.
The agency posted the following on its website 2019: "Since 2010, the FDA has warned consumers about the dangers of Miracle or Master Mineral Solution, Miracle Mineral Supplement, MMS, Chlorine Dioxide (CD) Protocol, Water Purification Solution (WPS) and other similar products. Miracle Mineral Solution has not been approved by the FDA for any use, but these products continue to be promoted on social media as a remedy for treating autism, cancer, HIV/AIDS, hepatitis and flu, among other conditions. However, the solution, when mixed, develops into a dangerous bleach which has caused serious and potentially life-threatening side effects."
In 2020, the FDA followed up with an additional warning about the use of Miracle Mineral Solution CD and variations on that name for the treatment of COVID-19.