Man Allegedly Threatened to Kill As Many Girls As He Saw Over Anger At Being a Virgin and Not Having a Girlfriend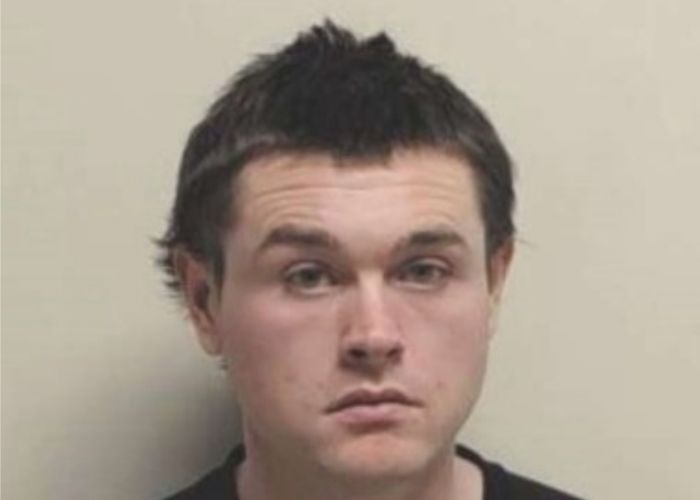 A man, allegedly upset over not having a girlfriend who loved him, posted concerning remarks on Facebook, which prompted local police officers to partner with the FBI and arrest him for making terroristic threats.
Christopher Cleary was taken into custody in Provo, Utah, by Provo Police Department officers on Saturday and is still being held in the Utah County Jail. The 27-year-old is from Denver, according to the Deseret News, but was staying in an Airbnb in Utah while visiting the area.
Officers in Provo were alerted to potential dangers posed by Cleary by officers in Colorado after they were notified about a concerning Facebook post that was published ahead of several Women's March events. The post said there's "nothing more dangerous than [a] man ready to die," KUTV reported.
Cleary, who allegedly admitted to officers to writing the now-deleted post, appeared to be upset over his lack of romantic relationships with women.
"All I wanted was a girlfriend, not 1000 not a bunch of hoes not money none of that. All I wanted was to be loved, yet no one cares about me I'm 27 years old and I've never had a girlfriend before and I'm still a virgin, this is why I'm planning on shooting up a public place soon and being the next mass shooter cause I'm ready to die and all the girls the turned me down is going to make it right by killing as many girls as I see," Cleary reportedly posted on Facebook.
Provo police officers joined forces with the FBI and together the law enforcement agents found Cleary at a McDonald's in Provo. He was escorted out of the establishment and read his Miranda rights, which is when the 27-year-old agreed to be questioned.
An arrest affidavit obtained by the Deseret News stated that Cleary said he wasn't "thinking clearly" when he posted the messages and had a problem with impulse control. He also made suicidal comments, which, according to KUTV, included him saying he "thought it might be better if he died." Officers searched his phone but found no further threats.
Along with facing a charge of threatening terrorism, which is a third-degree felony, Cleary was also booked for violating probation instituted in Colorado. A Colorado probation officer told the Provo Police Department that intimidating women is a "pattern of behavior" for Cleary, according to the affidavit. The probation officer said the 27-year-old was on probation for felony stalking and threatening of women.
Officers requested a large amount of bail, although, Utah County Jail Records don't list a specific amount. Colorado probation officers want Cleary extradited for his probation violation.