Man Alleges He Was Fired by Burger King Over Colostomy Bag: 'My Morale Was Crushed'
A Long Island, New York man is suing Burger King after he alleged that the company fired him for using a colostomy bag. Ryan Pacheco, 20, claims that the issue stemmed from his inability to tuck his shirt in while working a shift, according to a report from the New York Post.
Pachecho was hired at a Burger King location in Huntington Station, New York, on June 28. He says he informed an assistant manager at the location that he used a colostomy bag a day later and was told that there would be no issues.
However, during his first shift on July 2, Pacheco was apparently told by a different manager that he would need to tuck in his shirt. He was unable to do so and told the manager that it might cause his colostomy bag to leak and cause him pain. At the end of the day, Pacheco was allegedly told that "due to his colostomy bag," he would be unable to work at the Burger King location and was let go.
"Inside, my morale was crushed," Pacheco said about the situation. "I was doing something I wanted to do—get a job and work—and not even by the end of the first day, being shot down like that, it's frustrating, demoralizing and unacceptable."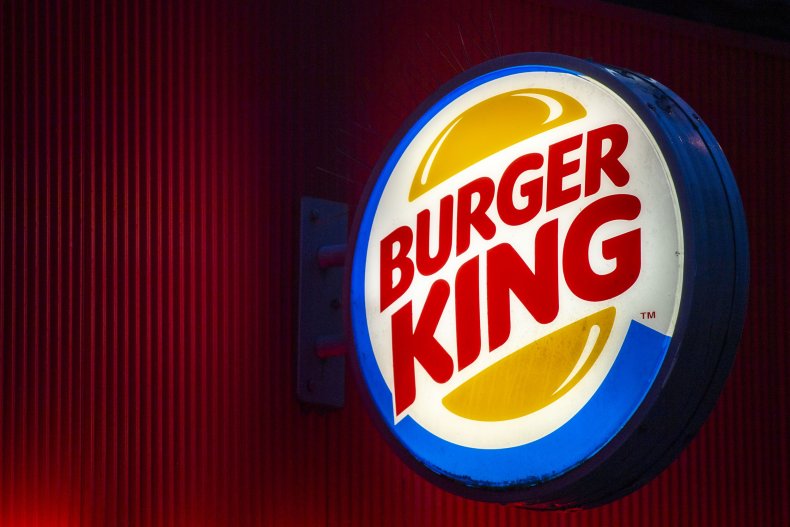 Pacheco told the Post that he had recently worked at a McDonald's location in Florida. He was similarly up-front about his use of a colostomy bag with management and never encountered any issues.
Pacheco also claims that he has not received any pay for the one day that he worked at the Burger King location.
"I don't really care about the money," Pacheco said. "It's more about making a statement that things like this are unacceptable. I want them to be known that what was done shouldn't happen to me or anyone else for even the smallest disability."
Pacheco is being represented in his suit by Jon Bell of Bell Law Group in Garden City, New York. Bell said that the Burger King location's management did not attempt to work out any other sort of solution before firing Pacheco.
"Have some dialogue with him," Bell said. "They immediately turned around and fired him, which is completely disgraceful given the fact that this is such a large company."
Newsweek reached out to Burger King for a comment on this story but did not hear back in time for publication. The fast-food giant did, however, tell the New York Post that they are investigating the situation.
"Unfortunately, we're learning about this team member's experience at this time as well," the company said in a statement released on Friday. "The franchisee is investigating to understand the details."