Man Amputates Leg in Front of Daughter, Claimed to Be Jesus: Police
An Arkansas man was arrested early last month, along with his wife, after reportedly cutting off one of his own limbs in front of his child.
The incident took place on August 2 in Boone County, Arkansas, and the story was first reported by a local radio station, KTLO, on Monday. According to documents obtained by the station, Shannon Cox, 48, and his wife, Sandy Cox, 30, were arrested following the incident and charged with one felony count each of first-degree endangering the welfare of a minor.
According to the report, a county investigator was dispatched to the couple's home on August 2 after reports came in claiming that Cox had severed his own leg. Upon arriving at the residence, the investigator found Cox, nude, lying out in front of the home with a portion of one of his legs missing.
Investigators said that the man had cut off the leg using a "chop saw," leaving significant blood splatters around the house, on the walls and on the floor in a trail leading to the saw.
Sandy Cox was not present at the time of her husband's incident, having gone to visit friends and leaving the couple's young daughter in his care. Officers determined that the couple's daughter, whose age and name have not been released, was present during her father's self-amputation.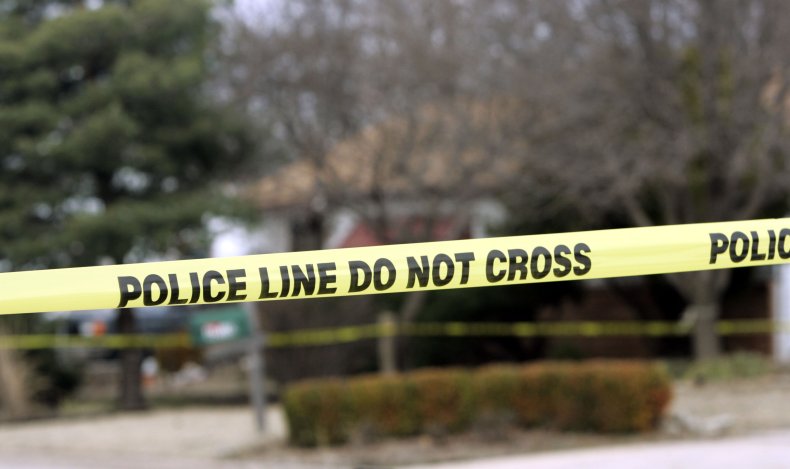 Investigators said Sandy Cox alleged that the whole day prior to the incident her husband had been acting "odd," claiming that he was Jesus Christ and telling his wife that she "needed to get right with the Lord."
Later, investigators said, Sandy Cox said her husband's actions became more violent, with Shannon Cox allegedly claiming that he was also Satan and threatening to "twist her head off."
According to the report, Sandy Cox said that she had gone to her friend's place out of fear that Cox might kill her. When asked, the KTLO report said she claimed that she left her daughter at home because she did not fear for her safety.
Shannon Cox was transported by air ambulance north to Cox Medical Center South in Springfield, Missouri. A further investigation of the home also turned up a vehicle outside in a damaged state: the hood was up, a 20-pound canister of propane was sitting on the car's battery, a back window was shattered, and ashes were found in the backseat. It is unclear at this time if and how the vehicle related to the incident.
Cox and his wife have since been released on $10,000 bonds.
Newsweek has reached out to the Boone County Sheriff's Office for comment.
Boone County is located in Northern Arkansas along the border with Missouri. It has a population of nearly 37,000 and a county seat located in the city of Harrison, roughly 140 miles north of Little Rock.