Man Allegedly Kills, Buries Neighbor's Dog After Canine Peed In His Yard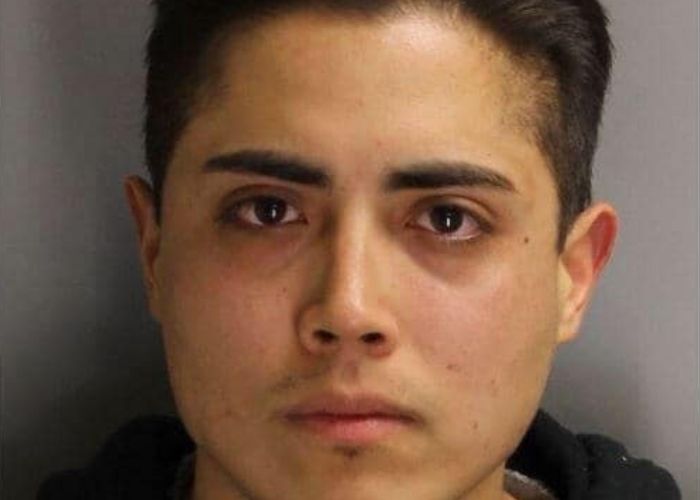 In a stolen plot line from Alfred Hitchcock's Rear Window, a California man allegedly killed his neighbor's dog after it irritated him.
On Monday, the Tulare County Sheriff's Office was contacted by a victim, who wanted to report suspected foul play involved in the disappearance of her dog. Around 11:30 a.m. PST on Saturday, the Terra Bella, California, resident, who has not been named, left her home. When she left, her dog was in the front yard, but by the time she returned, she noticed that the canine was nowhere to be found.
The victim contacted police officers on Monday about her missing dog and pointed to her neighbor as a suspect. Although, it's unclear why the victim had reason to suspect Modesto Ramos, 23, was involved. Newsweek reached out to the Tulare County Sheriff's Office but did not receive a response in time for publication.
Tulare County Sheriff's deputies investigated the victim's claim, which included a conversation with Ramos. During their discourse, Ramos allegedly told deputies that he became angry when his neighbor's dog urinated on both his yard and his vehicle.
As retribution, police reported Ramos said he fatally shot the dog with a rifle and buried it. Police did not share exactly where the dog was buried but said that evidence was collected to correlate the crime. During a search of Ramos's home, officers also found two rifles that are banned in California, an AR-15 and an AK-47.
AK series weapons, as well as, AR-15 firearms, are classified as assault weapons by the Department of Justice in the California Code of Regulations. With the exception of peace officers, these weapons generally cannot be registered in the state of California.
For those who registered their firearm within the legal constraints, there are still restrictions as to where it can be used. Among the spaces that allow for the use of the firearm are specific target ranges and the person's residence or property owned by the firearm owner.
Following his conversation with deputies, Ramos was arrested and booked for animal cruelty causing death, possession of banned assault weapons and negligent discharge of a firearm. Being in possession of the assault weapon is punishable by a fine of up to $500 or a year imprisonment in a county jail.
An investigation is being conducted into the case and the Tulare County Sheriff's Office asked anyone with information about the incident to call the sheriff's department at (559) 782-9650. People can also send information anonymously through the tip line at (559)725-4194 or tcso@tipnow.com.