Man Angered by Sister's Tribute Idea for 'Substitute Mother' Sparks Outrage
A woman has sparked outrage across the internet by getting a tattoo in tribute of her "substitute mother", so snubbing her real mother.
The woman, who has a strained relationship with her mom, chose to get a tattoo on her arm of her college-writing professor after she passed away. The two women were extremely close, and the pair had developed a mother-daughter-like bond that lasted until the professor's death.
Their close relationship hurt the woman's mother, and the daughter's new tattoo has offended her even more. The woman's brother shared the family's disappointment at the new tattoo on the social-media platform Reddit.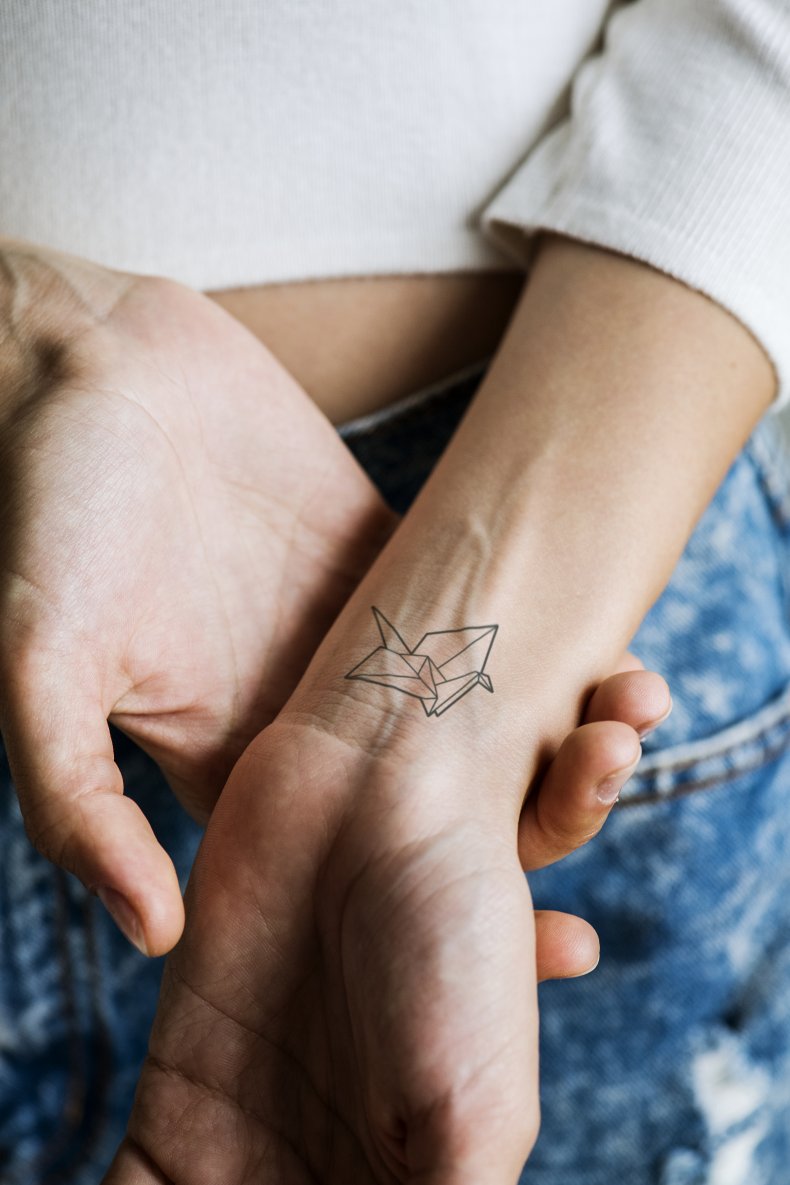 The post reads: "About a month ago the professor died unexpectedly and it devastated [my sister]. My sister then excitedly told me about her idea which is a type of flower that the professor gave her a bouquet of for her undergrad graduation.
"My mom was so embarrassed that day because she didn't get [my sister] flowers but the professor did, and she was parading them around so happy and it was a reminder of their connection," the Redditor added.
The post continued: "I told [my sister] that this seemed really cruel to my mom who already feels cast aside and like she's in exile from her."
In response, the woman told her brother that he doesn't have a right to tell her what she can and can't do. The pair argued and have not spoken since.
The Reddit post, under the username @SisTatDrama96, has already received 18,600 upvotes and 4,000 comments. Most of the users agreed that the original poster is in the wrong for criticizing his sister's tattoo.
Is Having a 'Substitute Parent' Disrespectful?
Many people have figures in their lives on whom they lean for emotional support and life advice. Sometimes, these individuals can resemble, or even step in for, parents.
Linda Whiteside is the lead clinical counselor of NuView Treatment Center in Los Angeles. She told Newsweek: "The daughter was not being disrespectful. She was just living her best life.
"Getting a tattoo that signifies the daughter and the professor's bond does not diminish the relationship that she has with her mother. If they wanted to resolve this, it is best for them to talk it out or at the very least spend a bit more time together," Whiteside added.
The counselor explained that there would always be the possibility of the mother seeing only the highlights of their relationship. She may feel like the one she has with her daughter is not flashy enough to be considered worthy of her child's attention.
"Lastly, parents should always consider the possibility that their children are different entities. They have their own lives, and it may be separate from theirs," said Whiteside.
"It is best to learn that this occurrence is OK and that it is best for us to accept their decisions in life, rather than to cage them for our own desires," she added.
What Do the Comments Say?
The majority of the Reddit users expressed their outrage at the woman's brother for his negative take on her tattoo.
One user wrote: "What you have described is the golden child and the scapegoat child. You being the golden child. [Your sister] didn't get what she needed from her own mother and was incredibly fortunate that another stepped in and took on that role."
Another user added: "Agree. Not much else to say other than it's ok for people to have meaningful connections to humans in life who are not their parents and honor them and that connection however they want it's not her problem to deal with her mothers pain or feeling left out."
Have you noticed any red flags that made you end a relationship? Let us know via life@newsweek.com. We can ask experts for advice, and your story could be featured on Newsweek.