Man Dead in Trump Tower Blaze Following President Tweet That Fire Was 'Very Confined'
Updated| One man is dead and seven firefighters injured after a fire broke out in Trump Tower, New York, on Saturday.
The victim was a resident of the tower who died after being taken to hospital with critical injuries, fire officials said. He has been identified by police as Todd Brassner, 67, reported CNN.
Officials have not disclosed the cause of the blaze. Pictures shows fire damage and broken windows on the 50th floor of the 5th Avenue tower.
No members of the Trump family were in the tower at the time of the blaze.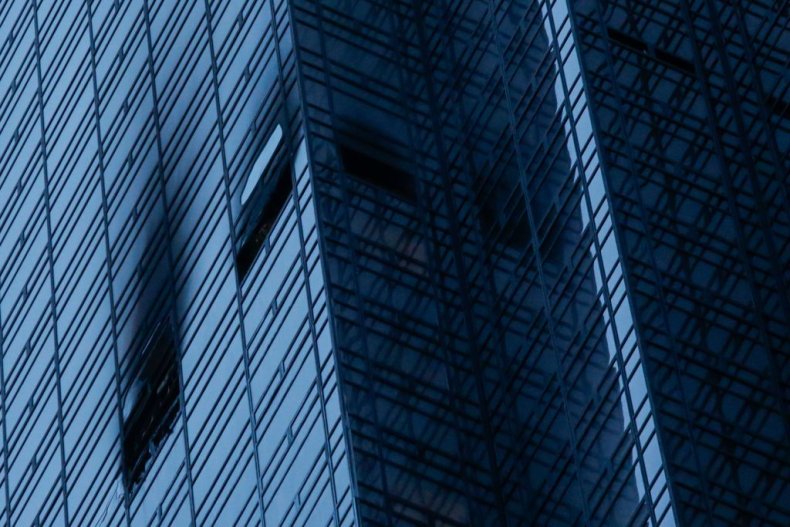 Around 45 minutes before the man's death was announced, President Donald Trump had tweeted that the fire was out and boasted that the fire had been "very confined" as the tower is a "well-built building."
However Commissioner of the New York City Fire Department, Daniel Nigro said shortly after that the blaze was not yet under control due to the considerable amount of smoke in the building.
"We found fire on the 50th floor of the building. The apartment was entirely on fire. Members pushed in heroically, they were knocking down the fire and found one occupant of the apartment who is in critical condition," the fire service quoted him as saying.
"This was a very difficult fire. As you can imagine, the apartment is quite large, we are 50 stories up.
"We had many floors to search, and stairways."
He added that the building did not have sprinklers. The Associated Press reported that the owners of older residential buildings such are Trump Tower are not required by law to install the fire safety device.
In 1999, Trump lobbied New York councillors against a proposed measure obligating high rise landlords to install sprinkler systems, following a blaze at a property not owned by the then real estate magnate which killed four people. Trump said at the time that he couldn't afford to install sprinklers, reported the New York Post.
The fire is the second in the building in months, following a fire in the tower's cooling system in January injuring two.
This story was updated on April 8 to include information on Donald Trump's opposition to measures requiring high rise buildings to be installed with sprinkler systems.