A Wales man, who had just completed a court order after allegedly defecating in a police station's cell, smeared his own feces on the walls of another prison cell after he was arrested for allegedly biting a police officer.
Andrew Williams, 41, was in the hospital in July 2021 complaining of a toothache. While there, he allegedly bit a police officer's arm and told him he suffered from hepatitis C, Wales Online reported.
According to Prosecutor Hannah George told the court that after staff told the man that they were unable to help him, he took large amounts of an unknown pill and laid down in the road.
Police were called after Williams refused to move out of the road and arrested him for breach of the peace. However, one officer felt he needed to be taken to a different hospital for treatment.
The officer drove Williams to the hospital due to a lack of ambulances, according to Wales Online. During the ride, Williams was "unresponsive," but after the officer stopped to check on him twice, he realized Williams was ignoring him.
While at the hospital, Williams was once again told his toothache was not an emergency to which he began to act aggressively. The officer led him back to the police vehicle and once inside, Williams allegedly smashed his watch.
When the officer noticed that he grabbed a small metal piece from the broken watch, he exited his car and got into the back to ensure Williams did not try to self-harm. Williams then allegedly bit the officer on the hand and forearm, proceeded to laugh and told the officer he had hepatitis C.
Hepatitis C is a liver infection spread through contact with contaminated blood. Oftentimes, individuals become infected with the virus by sharing needles or using unsterile tattoo equipment.
At the time, the officer was wearing latex gloves, which kept Williams' teeth from puncturing the skin. As a precaution, the officer still sought medical advice.
The officer then drove Williams to a nearby police station where he was placed in a holding cell. Once inside the cell, Williams allegedly smeared feces on the walls and wrote out his nickname, Spud.
In an interview with officials, he admitted to defecating inside the cell, but said he did so because he believed he was wrongly arrested. Williams denied biting the officer and told the court his "teeth had accidentally come into contact with the policeman."
Wales Online reported that Williams has 32 previous convictions for 89 offenses. At the time of his arrest, he had just finished his mandated community order after a different situation where he defecated in his cell at a different police station.
The judge told Williams in court that his behavior was "appalling" and sentenced him to two years of community service, a three-month curfew from 9 p.m. to 5 a.m., and a rehabilitation course.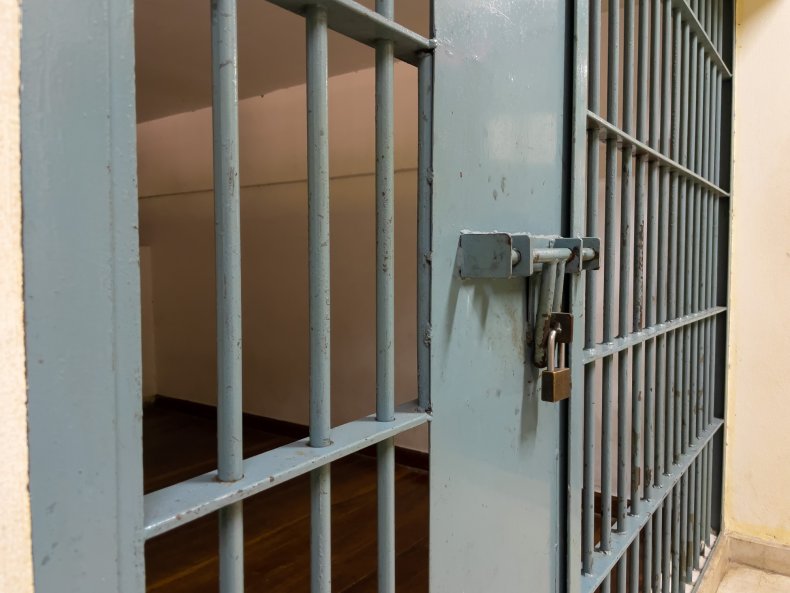 This isn't the first time an individual in Wales has been in the news for making a mess with their own feces in a police station.
In April 2017, a Wales man pleaded guilty to causing criminal damage to a police cell after he defecated into a plastic cup, covered the CCTV camera with it, and then proceeded to write the letters "p.o.i.c.e" in excrement on the cell walls. The man also smeared his feces on the floor of the cell, The Tivyside Advertiser reported.
Robert David Joseph Samuel, 25, was told in court that a specialist had to be hired to clean the cell and that it cost nearly $180. According to the prosecutor, he had a criminal record spanning 18-pages worth of offenses.
Samuel said the incident began after he was arrested for breach of peace over an argument about him smoking. He said he defecated in the cell because he felt that the officers were being too harsh on him. He was sentenced to a 12-month community order.