Man Arrested After Headless Torso Found in Freezer of Bus Parked Outside His Home
The New Orleans police department arrested a man for obstruction of justice after officers found the remains of a human torso in a freezer on his property while executing a search warrant.
Benjamin Beale, 34, was at home when police executed a search warrant around noon and found a dismembered body in a freezer located inside of a bus parked outside of his home.
He was taken into NOPD Headquarters for questioning but refused to provide a statement or answer any of the investigators' questions regarding the human remains. Beale was arrested and charged with obstruction of justice in a death investigation.
Officers said when they found a dismembered body located in a freezer inside the bus, various body parts were wrapped in plastic and the head had been chopped off, WDSU reported.
Law enforcement sources said they were at the home investigating the disappearance of Julia Dardar, who was reported missing in December, NOLA reported.
A man told WVUE-Fox 8 that Dardar was his 36-year-old estranged wife who was reported missing the week before Christmas and was last known to be staying with Beale.
He said that his estranged wife was "suffering from addiction and mental health issues."
The NOPD took Beale in for questioning, but they have not accused him or charged him with committing a homicide. Neither the identity of the remains in the freezer nor the cause of death has been officially determined.
Beale was also booked and charged for other offenses including illegally carrying weapons, distribution of methamphetamine, possession with intent to distribute marijuana and operating a drug lab, WWL-TV reported.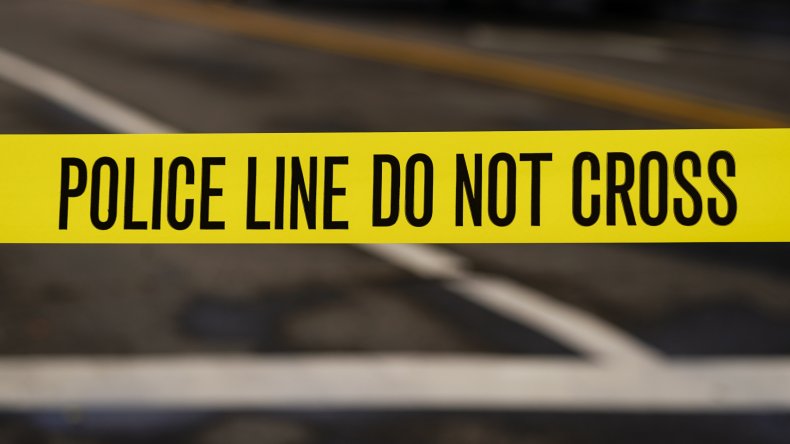 WDSU-TV reported that residents said police were in the neighborhood Sunday asking if they smelled anything. Officers returned Tuesday with a search warrant for a house where a bus covered in graffiti was parked.
A neighbor expressed sorrow for the victim's family.
"The fact that it happened next door is incredible. I cannot believe it," Tracey Pearson said.
Court records weren't available Wednesday to show whether Beale had a lawyer who could speak on his behalf.
The Associated Press contributed to this report.