Man Arrested After Chasing Woman Around Cruise Ship, Breaking Her Jaw and Arm, FBI Say
A man has been arrested after allegedly chasing a woman around a cruise ship and breaking her jaw and arm, the FBI announced.
Jeff Smiley III was charged for allegedly assaulting the female passenger aboard a Norwegian Cruise Line vessel while the ship was in international waters on November 4, Special Agent in Charge Douglas A. Leff of the FBI's San Juan field office said in a news release.
Smiley is accused of chasing the victim through various sections of the cruise ship and attacking her. The woman was left with a fractured jaw and arm, according to the bureau. His relationship to the woman was not clear.
Smiley faces five years in federal prison if found guilty on two counts of assault. The assault, which took place as the cruise ship was headed to San Juan in Puerto Rico, was recorded on surveillance videos on the ship, according to the FBI.
The following day, agents from the FBI's Violent Crimes Squad boarded the cruise ship before it reached San Juan with assistance from the U.S. Coast Guard.
After they carried out interviews and collected evidence, including reviewing the surveillance footage, they consulted with the United States Attorney's Office for the District of Puerto Rico.
Smiley was detained by the agents and held overnight at the pier in Old San Juan after being turned over to Puerto Rico police.
He was charged on November 6 with assault within maritime and territorial jurisdiction and assault resulting in a substantial bodily injury to a spouse or intimate partner, the FBI said.
Newsweek has contacted a representative for Norwegian Cruise Line for comment.
The incident comes a month after passengers on another Norwegian Cruise Line ship confronted the crew after being stuck at sea for days with the toilets failing and food going bad.
Those aboard the Norwegian Spirit ship for a two-week trip around Scandinavia were furious after high winds stopped it from docking in Amsterdam and then more gusts prevented the scheduled stop at Le Havre in France.
Bad weather also prevented a stop in the Icelandic capital Reykjavik and the vessel was diverted to Greenock, near Glasgow, Scotland, before changing course again. By the time the ship reached Belfast, Ireland, passengers had been on the vessel for three days. The food in the restaurants was starting to spoil and reports said the sewage system was failing.
Anyone with information about the November 4 incident is urged to contact the FBI's San Juan field office on 787-754-6000 or submit tips through the tip line available on the bureau's website.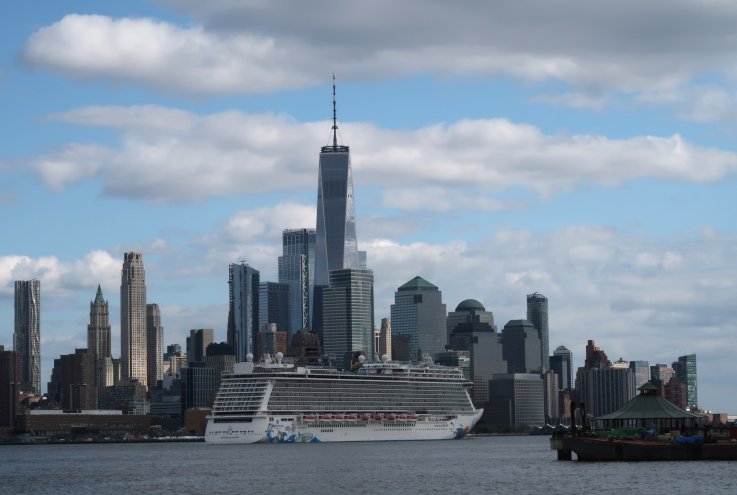 Man Arrested After Chasing Woman Around Cruise Ship, Breaking Her Jaw and Arm, FBI Say | World