After being arrested on New Year's Day for allegedly burgling a house, Daniel Gregory Franco tried to convince the cops to let him go by offering them some heroin.
The Minneapolis City Pages reported that Franco, 31, and his alleged accomplice, 34-year-old Richard Joseph Wollenberg, were picked up by police while fleeing a house in St. Paul's East Midway neighborhood.
Police arrived after a neighbor had called 911 to report hearing breaking glass and seeing flashlight beams outside. The two men attempted to escape on foot, but officers quickly stopped them.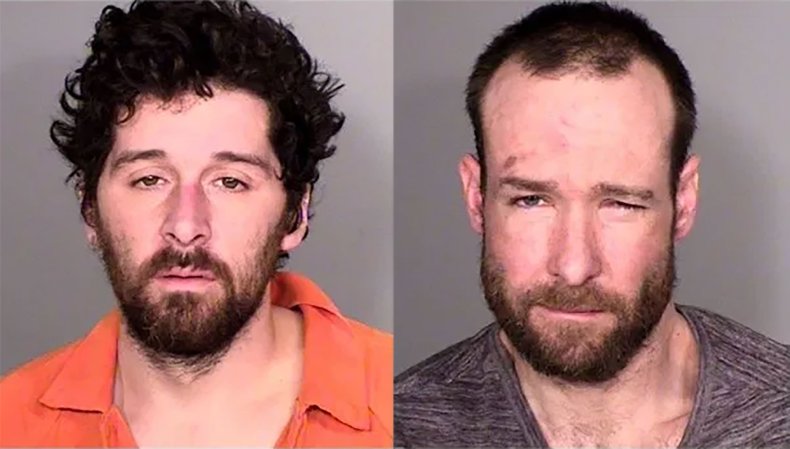 Franco was captured by a K9 unit, after which he was taken to the hospital to treat his injuries.At the scene, officers recovered a green backpack, which they claim Franco had dropped. They noted that inside the bag were a handgun and ammunition which were a violation of his parole. According to the Twin Cities Pioneer-Press, Franco has three felonies on his record, including one for fifth-degree drug possession from 2016, and he is not allowed to have guns.
Franco claimed that the house belonged to his uncle who had asked him to keep an eye on the place following a recent financial windfall. When he saw the police, Franco claims, he panicked and ran.
The uncle told a different story, police say. By his account, Franco and Wollenberg were never invited to watch the house, and he was missing a handgun, ammunition, two rifles and two sets of keys. According to City Pages, the part about the financial windfall was true and he'd written Franco a check for $3,000 with another $25,000 to come.
The rifles were found in a sack in the kitchen, and the keys were on the person of Wollenberg, who then told the police about the plan.
When presented with that evidence, Franco allegedly tried to make a deal: He'd give the arresting officers some heroin if they let him go free. The police declined, and the two men were booked into the Ramsey County Jail.
Franco and Wollenberg have been charged with burglary in the second degree and unlawful possession of a firearm, while Wollenberg has also been charged with possession of a controlled substance and theft of a motor vehicle. They are expected to appear in court this week.
Attempts to bribe police officers with drugs happen occasionally, but the most of the ones we know about are when the officers decline. In 2010, the Daily Item reported that James Martinez of Lynn, Massachusetts, was arrested for attempting to suffocate his girlfriend with a pillow. While being questioned by police, Martinez reportedly told them, "Officer, let me ask you this: What can I do to make this all go away?" and then allegedly said that he could get them illegal substances.