A man has been arrested in Germany in connection with the rape and murder of a Bulgarian journalist who had been investigating alleged corruption involving European Union funds.
Bulgaria's prosecutor general said 21-year-old Severin Krasimirov had been arrested in Germany over the killing of Viktoria Marinova, the Guardian reported.
The body of Marinova, 30, was found on the border town of Ruse after she had disappeared when she had gone for a run. She was allegedly raped, beaten and then strangled before being found by a passer-by on Saturday afternoon.
The third journalist to be killed in an EU country this year, the case has raised fears among European governments and rights groups about the risks of reporting and the dangers women journalists face.
Bulgaria ranks 111th in the world in terms of press freedom, the worst in the EU. In the last year, two other journalists investigating state corruption were killed in Slovakia and Malta.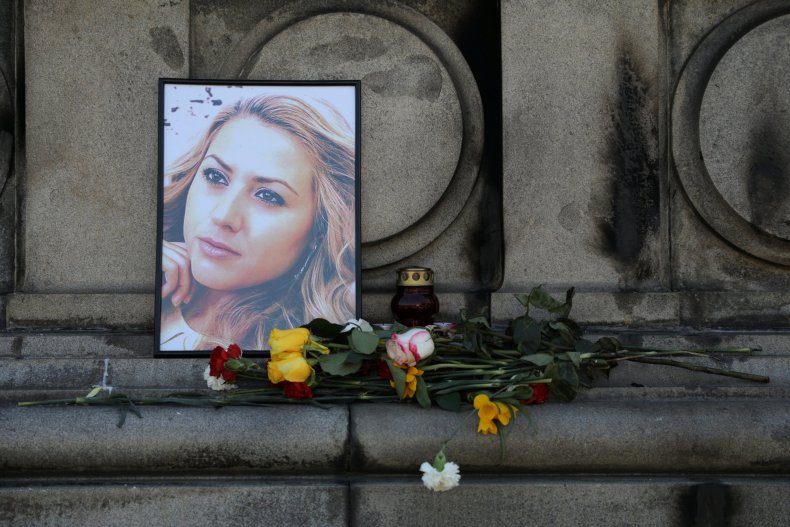 However the country's interior minister, Mladen Marinov, said after police spoke to the victim's family and friends that "there is no apparent link to her work," the Guardian reported.
Marinov said that Krasimirov, who is a resident of Ruse, had a criminal record for scrap metal theft and that there was physical evidence linking him to the crime scene. Police had initially arrested a Romanian man who was later released.
Marinova worked for the small regional channel TVN based in Ruse and was involved in a new show called Detektor.
The first and only episode featured interviews with two investigative journalists working on a corruption investigation into misuse of EU funds led by the Bulgarian investigative outlet Bivol.
The station reported that the suspect and Marinova had not known each other. Another Bulgarian broadcaster, bTV, claimed that police had found the journalist's mobile phone in the suspect's apartment in the northern town of Ruse, Deutsche Welle reported.
Thousands of Bulgarians held commemorations on Monday evening with the largest crowds turning out in Ruse where the crime took place, according to Balkan Insight.