Man Arrested for Going 187 Miles an Hour Just Wanted to 'Show Off' His New Car at the Beach
A North Carolina man really wanted to draw attention to his new Audi, so much so that he capped the car's speed allowance and crashed during a high-speed police chase. Ayaz Naeem Ansari was arrested on Sunday after he crashed the new car trying to avoid police stop sticks that were planted to halt his fast-and-furious moment.
Ansari drew the attention of police when he was seen zipping through a construction zone on Interstate 95. A highway trooper tried to pull Ansari over, but the driver decided to flee in his new car. Apparently, the high-speed chase saw Ansari reach 187 mph in the car. (For reference, the Audi RS7 he'd just purchased can only drive up to 190 mph, according to local Raleigh, North Carolina, news outlet WRAL.)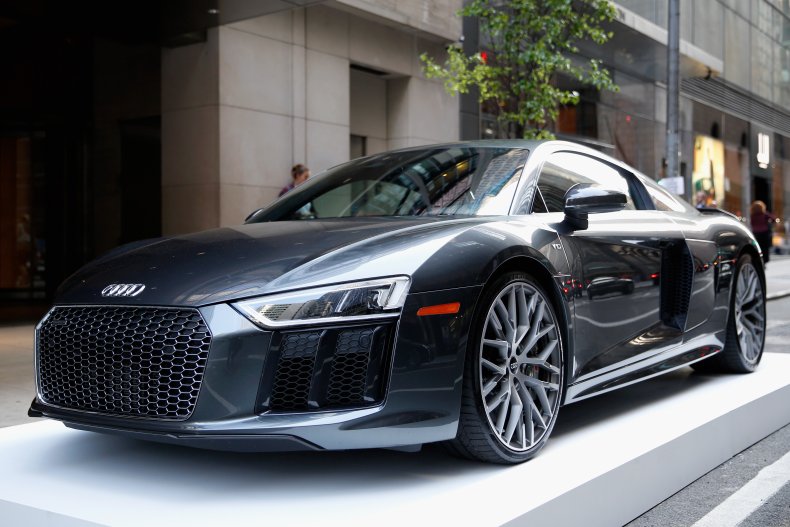 So why was he flying on the highway, and speeding through a work zone? Ansari said he was trying to get to the beach, where he could flaunt his new ride. No joke: He told cops he was headed to Myrtle Beach to "show it off."
No one was injured in the wild car chase, it seems, except for Ansari's Audi, which lost its front grill in the crash.
But it looks like Ansari's speeding drew a little more attention than he wanted. And on top of being arrested for evading the cops and speeding in a construction zone, Ansari was also booked for trafficking in opium and heroin.
The 39-year-old man, who apparently hails from Maryland, was taken to Johnston Country Jail in North Carolina. His arrest record is active on the jail's website for the drug charges, but no traffic charges are listed on their website. At least according to the jail record, there is no bond for Ansari in relation to the drug charges. WRAL reported, though, that he was being held under a $125,000 bond.
Newsweek reached out to Johnston County Sheriff's Office for further comment on how the drug charges came to be, and if such speeding is a common occurrence, but did not hear back in time for publication.
This isn't the first time this year that we've seen someone crash a brand-new car. Back in June, a man in England bought a beautiful new Lamborghini but totaled it within 20 minutes. In that case, though, it didn't seem to be the man's fault. U.K. police noted that it was a mechanical failure that caused the car to hit another. There was no arrest after the car was totaled; police actually seemed upset about the mess, tweeting about the incident with the hashtag "#couldhavecried."