Man Arrested, Accused of Holding Woman in 'Sexual Servitude' for Five Years
An Asheboro, NC man has been arrested on charges of keeping a woman trapped in his house for half a decade and forcing her to have sex with him in exchange for basic needs.
FOX 8 reported the investigation into Salvador Espinoza Escobar began on January 22 after receiving a tip from the National Human Trafficking Tip Line. The Randolph County Sheriff's Office took him into custody the same day and extracted the victim from his home.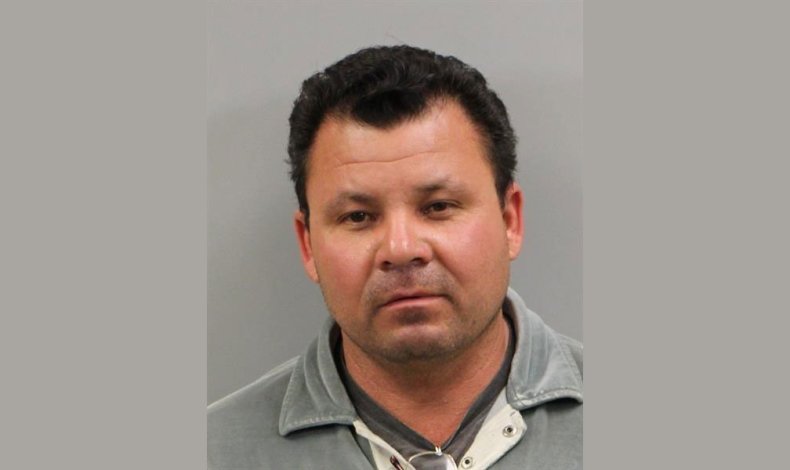 They allege that he held a woman prisoner for five years, demanding that she perform sex acts in exchange for unspecified "basic needs." Law enforcement is working with the Department of Social Services and North Carolina-based refugee resettlement group World Relief Triad to help her transition into a life of new-found freedom.
No information on the woman's name or country of origin was released.
According to the police, this was not the first allegation made against Escobar. Police are now examining those reports as part of their ongoing investigation.
Escobar has been charged with felony human trafficking and is being held in Randolph County Detention Center with a $100,000 bond. He is expected to appear in court today.
This is the first case of human trafficking that has been charged by the county sheriff's office.
In the Facebook post made by the sheriff's office, many Asheboro locals are commenting on their past interactions with Escobar.
One said, "He worked out at our gym and I talked to him a few months ago would have never thought that about him."
Sexual slavery and human trafficking is a significant problem in the United States. According to the National Human Trafficking Hotline, they receive over 150 reports a day. The Polaris Project, which operates the hotline, claims that human trafficking is a notoriously underreported crime and it is difficult to ascertain the actual number of victims.
The International Labor Organization estimates that the number of trafficking victims in the United States is in the hundreds of thousands. Cases are more likely to be reported in areas near borders or sea shipping lanes, including Texas, California and New York.
A similar case to Escobar's was seen in 2018. News Channel 20 reported that two men, Ryan Bostick and Anthony Bates, brought a woman to their home and allowed her to live there. After a period of time, they began to restrict her activities, not allowing her to eat or shower before she performed sexual acts on the men or their friends. Both men pled guilty and were given prison sentences.