Man Arrested Over Killing of TikTok Star Ophelia Nichols' Son
A 20-year-old man has been arrested in connection with the murder of TikTok star Ophelia Nichols' 18-year-old son Randon Lee, after the suspect surrendered himself to Mobile County Metro Jail on Thursday afternoon.
According to the jail's website, Reuben Gulley, from Saraland, Alabama, is currently detained on a murder charge. The arrest has not been publicly confirmed by Prichard Police, to whom Newsweek has reached out for comment, but the information was confirmed by Mobile County District Attorney's Office to Fox News.
Lee's death was announced on June 25 by his mother on TikTok, where Nichols—known as @shoelover99 or "Mama Tot"—has 8.7 million followers. In a video, she revealed that her son had been fatally shot the night before at an Exxon gas station in Prichard, Alabama.
According to the TikTok star, Lee was killed a day before his 19th birthday.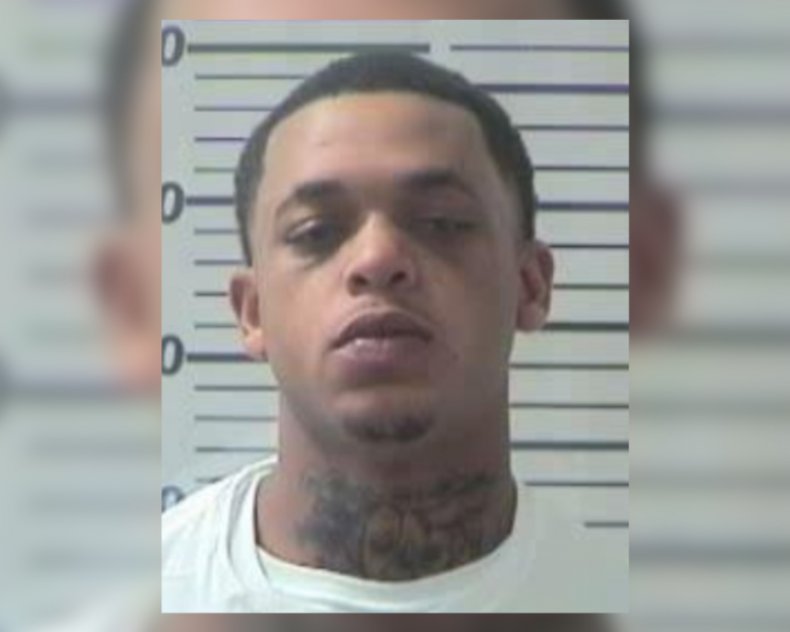 In the video Nichols, who often shares supportive, caring messages for those who have been bullied on TikTok, called on her followers to help find her son's killer.
"I'm doing this video for a reason, 'cause I need y'alls help," Nichols said. "I never asked y'all for anything but I need your help with this. There's almost 7 million people that follow me. Somebody's gotta know something."
"I know they're out there in my town. They're out there, living and breathing, when my son is dead," she said. "And I want you to look at my son. Look at him. Look at him. This is my son and you took him from me. Look at his face. Look at it. Because I'll never see it again."
"Somebody knows who did this to my child, and I am asking for somebody's help, anybody's."
In a press conference led by Prichard police on June 27, investigators revealed that Lee was dealing marijuana to two suspects at the gas station before he was shot by one of the pair.
Detective Jason Hadaway said that Lee managed to drive to another gas station before dying of his wound there.
The relationship between Lee and the two suspects is still unclear.
"We do know at this time that Mr. Lee did have a relationship as far as selling to different individuals. These two individuals had bought from him in the past," he said.
Prichard police didn't reveal the names of the two suspects, as the investigation was ongoing.
Nichols said the family didn't know Lee was involved in drug dealing.
"When your children live out on their own and pay their own bills and they have a good job…it just don't cross your mind that they would be doing anything to get themselves into trouble," she said in a TikTok video.
"We've been told that the detectives think that marijuana was being dealt. My son was meeting there, and either they tried to rob him or they did rob him, but he was shot."
Nichols said Lee "had a lot of trouble after his dad passed" recently.
"Depression, all kind of stuff," she explained on TikTok. "We did everything we could to keep him on the right track. Everyone thought he was because he was doing so good with everything. [...] We just had a birthday dinner for him and was telling him how proud we were of him.
"He comes from good people and from a good family and a good home. But sometimes that just don't matter. But it gives nobody the right to shoot my son."
It's unclear if Prichard police believe that Gulley was the one who shot Lee or the other suspect, but some clarification is expected on Friday, when Gulley is scheduled for a bond hearing.