Man Arrested for Live-Streaming His Mother's Murder
The Deseret News reports that police have arrested Jeffrey Antonio Langford after the death of his mother saying that her death was not a suicide as Langford reported.
On Saturday evening, police responded to a report from an unidentified woman stating that she had received a message on social media from Langford telling her that a person had just been shot and that he was going to take his own life next.
Officers reported to an apartment at 55 W. Center St in North Salt Lake, where they found the body of Langford's mother, Graciela Laura Holker.
"On preliminary investigation inside of the apartment officers found an adult female deceased with an apparent gunshot wound," officers reported. "On further investigation it was determined that there was sufficient probable cause to arrest the adult male and book him into jail on charges of homicide and obstruction of justice."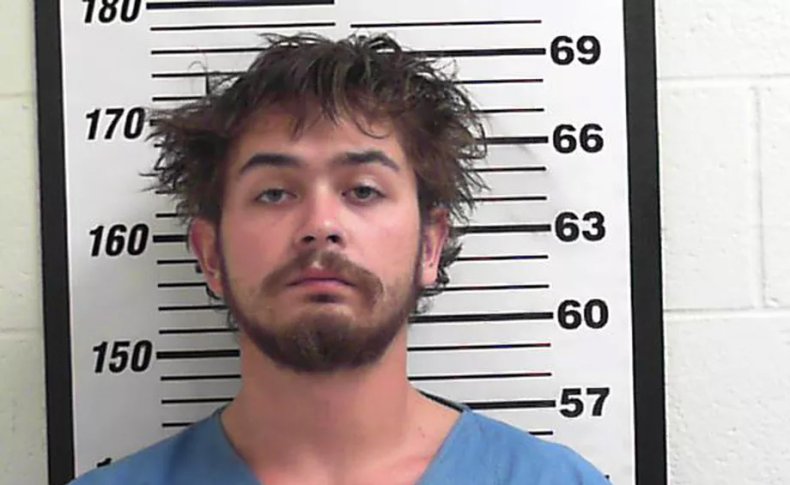 That further investigation included a trio of videos that Langford had streamed on Facebook Live that purportedly showed him with his mother's dead body.
In the first, Langford can be seen weeping and saying "mom" before moving the camera to focus on the dead woman's bloody head. He states that he did not kill her, but then also says that she is not dead and he needs to "finish the job."
The second video has Langford repeating the claim that Holker committed suicide and stating that he did not want to go to jail.
The final video sees Langford stating that he lost his mother on the same day he lost his father.
When police arrived at the scene, they noted that Langford appeared to be under the influence of alcohol. He told them that he and his mother had been drinking and his mother had taken a Klonopin sedative.
According to ABC 4, he gave two conflicting accounts of the woman's death, first stating that she committed suicide in front of him, then later saying that Holker shot herself when he stepped outside.
In the booking affidavit, the officer wrote that "The handgun was in the victim's right hand; however it was not consistent with a suicide." A search of the scene revealed the pistol had three live rounds and three empty chambers, and three spent bullet casings were found in Langford's room, according to the Deseret News.
According to the affidavit, Langford first denied shooting Holker, then told police that she had shot herself, but was still alive and in pain so he fired a second shot to finish her off.
Langford was arrested on charges of murder, obstruction of justice and carrying a dangerous weapon under the influence of alcohol or drugs.
Facebook Live has come under fire for live-streaming crime since it was launched in April 2016.
In 2017, Steve Stephens shot 74-year-old Robert Lee Goodwin Sr. on the sidewalk in Cleveland, then uploaded the video to his Facebook account. He was quickly identified and a two-day manhunt ended with Stephens committing suicide after a police chase.
In February, Army veteran Jovonie McClendon Jr killed his girlfriend and her son before turning the gun on himself and committing suicide. He broadcast the whole tragedy on Facebook Live.