A Detroit teenager has been arrested in connection with a murder in Oak Park, Michigan – all because he allegedly returned to the scene of the crime.
Derrion Deandre Walker, 18, of Detroit, faces charges of felony murder, armed robbery and two counts of felony firearm for his alleged role in the shooting death of Desmount Dixon, 33, of Detroit.
He was arraigned by Judge Michelle Friedman Appel, of the 45th District Court in Oak Park. Walker was denied bond.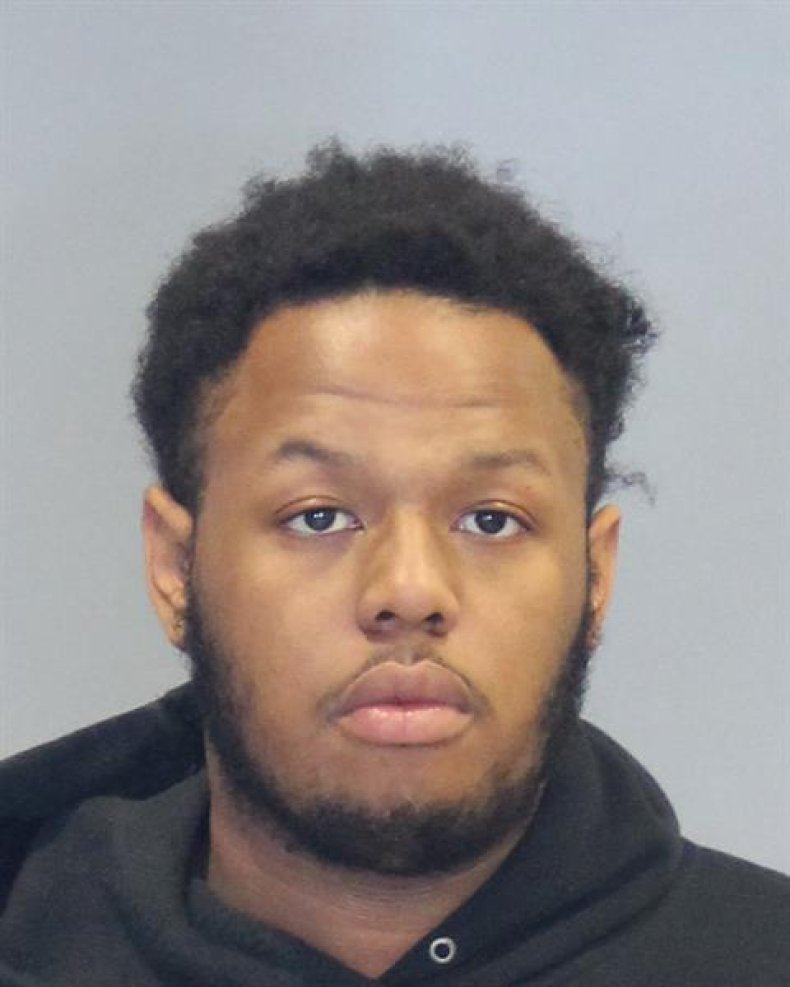 In a press release provided to Newsweek by the Oak Park Department of Public Safety, Lt. Troy Taylor of the department's investigations bureau said that at approximately 11:15 p.m. on Thursday, January 20, officers were dispatched to the 15000 block of Northgate Boulevard in the Loop Apartments.
The apartment complex is on Greenfield Road, not far from Interstate 696.
Upon arrival officers discovered a vehicle that had crashed into the apartment building. WDIV reported that the front window of an apartment unit was broken in the crash.
A male victim with a gunshot wound was reportedly located in the driver's seat. The victim, later identified as Dixon, was pronounced dead at the scene.
Dixon had originally been shot in the 25000 block of Lincoln Terrace and attempted to flee, police said. That was when his vehicle struck the aforementioned apartment complex.
Investigators at the scene were able to attain information about the suspect in the shooting, Taylor said.
While authorities and other personnel were still at the scene approximately 3 1/2 hours after the shooting occurred, Walker and two others reportedly came back to the scene. All three individuals were questioned by investigators.
That was when Walker was arrested. The other two were released pending further investigation.
Police allege that Walker and the two others were conducting some sort of transaction with Dixon. The Daily Tribune reported that the transaction involved marijuana.
"During the course of the incident, it is alleged that Walker pulled out a weapon with the intent to rob the victim and fired it at Dixon, striking him," Taylor said.
Police did not provide any further information about the other two potentially involved suspects in the murder investigation.