Man Arrested For Robbing Bank After Posting Photos With Stolen $88,000
A man is under arrest after authorities said he shared photos of himself holding stolen money on his Instagram and Facebook accounts.
According to a press release from the United States Attorney's Office, Western District of North Carolina, Arlando Henderson is accused of stealing over $88,000 from the vault of the Wells Fargo bank where he worked.
The press release alleges that Henderson began stealing money in June and took money from the vault, which he had keys to as part of his job, on at least 18 different occasions, starting with relatively small sums but quickly escalating to thousands of dollars at a time.
He would then take the cash and deposit it into an ATM near the bank, the release states.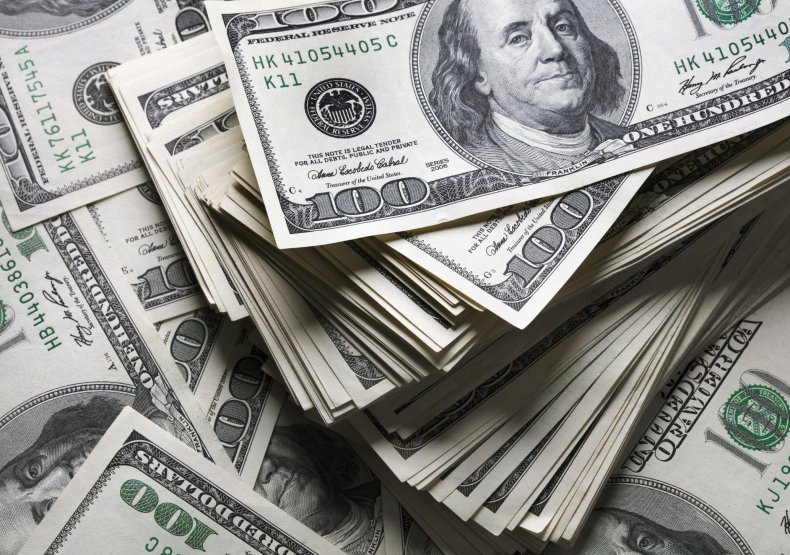 Prosecutors say that Henderson attempted to cover his tracks at the bank by creating false deposit tickets and other documents, as well as destroying authentic records.
His unusual finances came to the attention of investigators in July when he went to a car dealership and put $20,000 in hundred-dollar bills down on a 2019 Mercedes-Benz. He then allegedly financed the remainder of the car through Ally Financial using falsified bank statements.
The case against Henderson was bolstered by posts he made on his Facebook account that depicted him holding large amounts of cash with captions like "I make it look easy but this s**t really a PROCESS."
Other photos showed him flaunting a diamond-accented watch and designer clothes like a Balmain sweatshirt and Burberry outfit. He often used the abbreviation AWAB in his captions, which stands for "Ain't Wit Being Broke."
Henderson's Facebook account has been deactivated, but his Instagram account is still online. One of the stories posted to the account shows him waving around a sheaf of $100 bills.
Henderson also began a rap career. A video he uploaded to YouTube opens with a bundle of cash on a counter next to a handgun and some marijuana. It is unknown if the money is from the bank vault.
He was arrested in San Diego, California on December 4.
Henderson has been charged with two counts of financial institution fraud, 19 counts of theft, embezzlement and misapplication, and 12 counts of making false entries.
He also faces a charge of transactional money laundering, which could result in an additional 10 years in prison and a $250,000 fine.