Man Shouts 'Womp Womp' and Brandishes Gun at Pro-Immigration Rally Before Arrest
A man has been arrested for disrupting a pro-immigration rally by chanting "womp womp" before pulling out a gun.
Shane Ryan Sealy, 34, of Huntsville, Alabama, has been charged with menacing and reckless endangerment following an incident at Big Spring Park during a Families Belong Together rally on Saturday afternoon, reports AL.com.
Video from the scene shows Sealy—a former high school teacher—in front of a stage during the Families Belong Together event held to protest the Trump administration's now suspended "zero tolerance" immigration policy, which has resulted in more than 2,000 children being separated from their families.
The video shows Sealy chanting "womp womp" as a woman introduces other speakers on the stage.
Trump's former campaign manager Corey Lewandowski made a similar dismissive remark when he appeared on Fox News in June when the discussion turned to a 10-year-old girl with Down syndrome who had been separated from her mother at the border.
Sealy can also be heard singing Vanilla Ice's 1990 song "Ice Ice Baby" in an apparent reference to the U.S. Immigration and Customs Enforcement agency.
"We offer our love to all of our children with unrestrictive arms. We pray for peace in our nation and our world," one speaker told the crowd during Sealy's interruption. "We know that you can hear these words above the fray."
A woman attending the pro-immigration rally could later be seen walking in front of Sealy and holding up a placard reading "Super Callous Racist Fascist Sexist Braggadocious."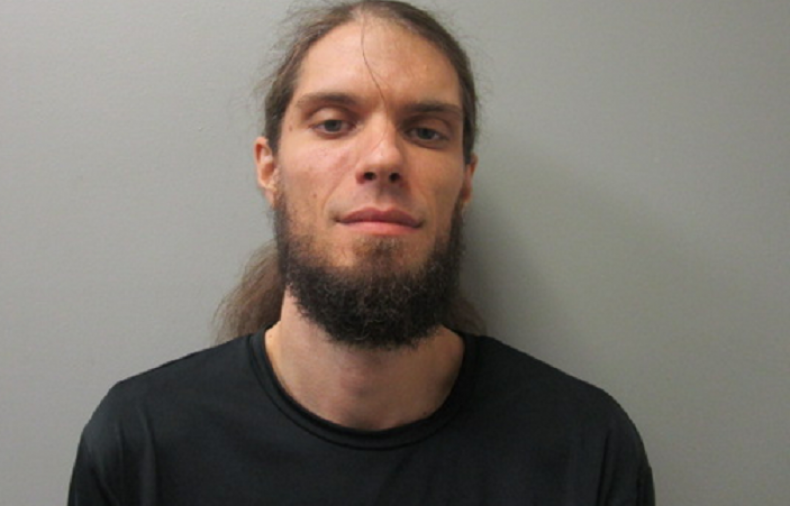 In separate footage, obtained by WAFF, the crowd could be heard shouting "gun, gun!" as Sealy brandished a firearm before walking away from the rally. Several police officers could be seen detaining the suspect.
"He pulled out a gun. I saw him holding it out in front of him. We just started screaming for everybody to drop to the ground," Ava Caldwell, an organizer of the rally, told WHNT. "We all dropped to the ground crying."
The Huntsville Police Department said Sealy pulled out the gun after getting into a physical altercation with someone attending the Families Belong Together rally.
"He was agitating the protesters, pushed one of them who pushed back, knocking him to the ground," Huntsville police Lt. Michael Johnson told the New York Daily News. "He then pulled a handgun and waved it around."
No one was shot or injured during the incident.
Huntsville City Schools spokesperson Keith Ward confirmed to WHNT that Sealy previously taught at Grissom High School for around eight weeks in 2016, although has not worked for the school system in "roughly two years."