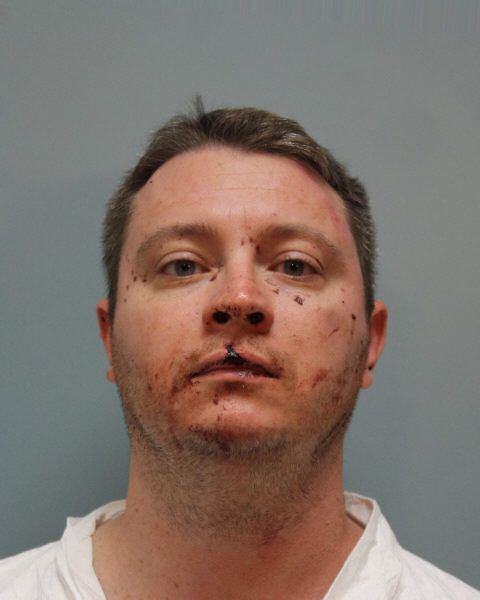 A Texas man was arrested on Sunday after two people were discovered stabbed to death in a mobile home in Houston.
Brian Kenneth Bullock, 34, surrendered to authorities while deputies investigated the deaths of 29-year-old Michelle Bullock and 56-year-old Mark Keil, the Harris County Sheriff's Office said. The two victims were found dead outside of a trailer home in the 21000 block of Berrywood Bend Lane.
The sheriff's office said that Michelle Bullock and Keil suffered multiple stab wounds. Authorities did not reveal where the victims were stabbed or what weapon was used, the Houston Chronicle reported.
The relationship between the two victims was unclear, but authorities said Keil was replacing Bullock's cabinets at the time of the murder.
Brian Bullock was out on bond for allegedly assaulting Michelle Bullock and turned himself in to a Precinct 4 substation on Cypresswood minutes after the double killing.
The Harris County Sheriff's Office spokesman Thomas Gilliland told the Houston Chronicle that the suspect told deputies he had been in a fight. Constable deputies detained him and called the sheriff's office to turn him over, Gilliland said. The suspect was then transported back to the crime scene to meet with investigators.
Sheriff Ed Gonzalez said Michelle Bullock's three children were staying at another location at the time of the incident.
The suspect was arrested in June on a misdemeanor assault of a family charge after allegedly pushing his estranged wife. After spending two months in jail, Bullock was released on $2,500 bond in August. He was due back in court for those charges in December, the Houston Chronicle reported.
Michelle Bullock had taken out a protective order against Brian Bullock in August, according to KPRC-TV. She had asked neighbors to be on the lookout for him, investigators said. Brian Bullock had allegedly stalked the victim several times.
Following Bullock's arrest, Gonzalez tweeted: "A tragic case of domestic violence. October was Domestic Violence Awareness Month, but let's not forget this is an issue going on all year."
Bullock, who was booked into the Harris County Jail Facility on Monday, was charged with capital murder. Jail records showed he was due in court on Tuesday. No bond amount was listed.