Man Asked to Deplane American Airlines Flight After Refusing to Wear Mask
Members of an American Airlines flight crew asked a man to deplane Wednesday after he refused to wear a mask on board.
The man, Brandon Straka, boarded the flight from New York's LaGuardia Airport to Dallas/Fort Worth and declined to wear a face covering once on the plane, American Airlines wrote in a statement to Newsweek.
"After [Straka] refused to comply with the instructions provided by the flight crew, our team members asked him to deplane," the statement said.
In a live video posted to his Twitter account, Straka said he was removed from the flight because crew members told him it was "the law" that he had to wear a mask.
When Straka told crew members that wearing a mask is not federal law, he said the crew "changed their story to, 'Well it's our policy and you can't fly with us if you don't do it.'"
On Monday, American Airlines joined several others in announcing that the carrier "now may also deny future travel for customers who refuse to wear a face covering," according to a recent press release. The new policy went into effect on June 16.
Airlines for America (A4A), the industry trade organization representing leading U.S. airlines, said in a press release Monday that it would be up to each of its carriers to determine consequences for passengers who refuse to comply with the airline's specific policies.
This could include "suspension of flying privileges on that airline," according to the A4A press release.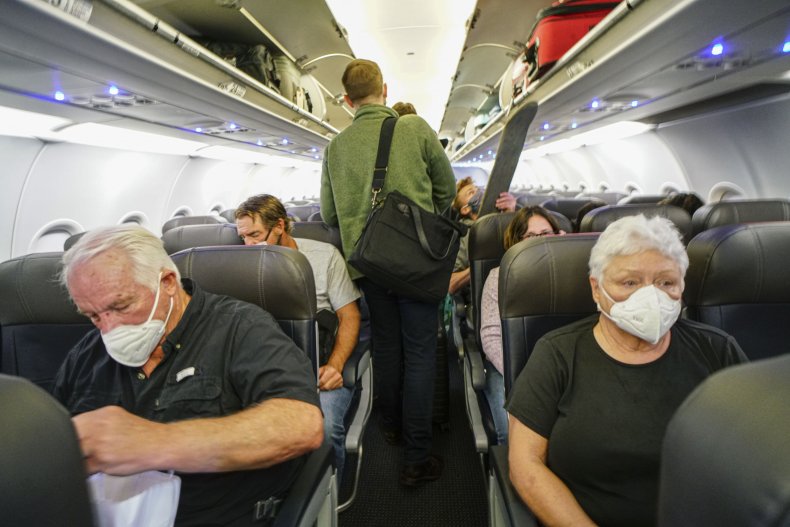 "U.S. airlines are very serious about requiring face coverings on their flights," Nicholas E. Calio, president and CEO of A4A, said in the press release. "Carriers are stepping up enforcement of face coverings and implementing substantial consequences for those who do not comply with the rules."
American Airlines began requiring all its customers to wear a face covering while on board starting May 11. However, customers who are "very young" or who have "conditions that prevent them from wearing a face covering" are exempt from the policy, according to an April 30 press release.
Once on board the plane, nobody asked Straka if he had a condition that would prevent him from wearing a mask, he said in the video.
At some point during the incident, Straka tweeted that his condition was "sanity."
After being removed from the flight, Straka wrote in a tweet that a flight manager told him the airline made a mistake.
American Airlines rebooked Straka on another flight, and in his video of the incident, he said he thought the airline would try and "force" him to wear a mask to fly.
According to American Airlines' statement, "Mr. Straka stated to our airport team members that he would comply with our policies, and was rebooked on a later flight."
Members of the American Airlines team is currently reviewing the incident, the airline's statement said.
Straka agreed to talk to Newsweek for this story, but was unavailable for an interview before deadline. This story will be updated with his comments.