Outrage Over Man Asking Fiancee to Use Inheritance to Pay for Brother's IVF
A woman is being urged to rethink her marriage plans after claiming her fiance has been pressuring her to pay for his brother's IVF treatment using money she inherited from her mom.
According to the Pew Research Center, 33 percent of U.S. adults have either used fertility treatments or know someone who has.
However, when it comes to treatments like IVF, money talks with the same study also finding 48 percent of people exposed to fertility treatments came from families with incomes of $75,000 or more. Just 19 percent were from families earning less than $30,000.
With the National Conference of State Legislatures putting the estimated cost of a round of IVF at $12,000 to $17,000, the unfortunate reality is that money is crucial for any couple facing complications while trying to conceive.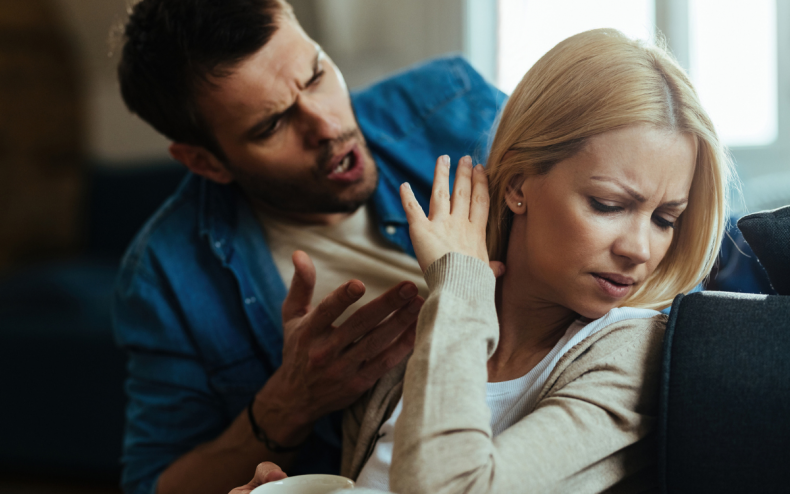 One man has been accused of overstepping the mark, however, in his pursuit of the funds necessary to help his cash-strapped brother and his wife have a child.
Writing in a Reddit post upvoted over 16,000 times, a 32-year-old woman commenting as Throwawayrquest11, described the situation that unfolded after she inherited money from her late mom.
"She was my only parent and losing her is beyond devastating," she said. Her fiance initially told her she "deserved" the money and had "the right to do whatever" she wanted with it.
But things changed after he had "a conversation" with his family. "After that he started talking about 'wanting/needing' a nephew/niece. Basically hinting about his brother's infertility issues," she said. "Then flat out requested that I pay for his brother and wife's IVF treatment from my inheritance money."
She said she was taken aback by the request and immediately declined, but her fiance refused to take no as an answer, telling her she was "selfish" for rejecting the request. He also told her she had "nothing to lose" since it was "easy money" she had not had to work for.
She said she became upset at this claim and demanded he stop "bothering and guilting" her on the issue. However, she said he has been on a "campaign to shame" her ever since, accusing her of not caring about his family while bemoaning the fact that, despite being her fiance, he has no say in how the inheritance should be spent.
But while he felt entirely within his rights to ask for the money, the vast majority on social media felt he had not only overstepped his mark, but perhaps had even shown a darker side to his personality.
Birdbite1319 said: "Please, please do not marry this man. He's showing you his true colors. Get away now." Betrayed_Orphan was similarly concerned, writing: "This is a serious red flag moment."
FeministFiberArtist added: "Everything he did here is terrifying and revealed the tip of the iceberg of what your life will be if you stay together. Once he thinks you're trapped he will unleash even more."
Elsewhere, Ricinissurfing offered up a scathing assessment of the situation, commenting: "He doesn't respect you or the fact that you are grieving. Instead he is trying to bully you into giving up your inheritance."
SagaciousSagi also noted: " Hearing that you 'didn't work for' your mother's death should really make you consider this relationship with your fiancé."
Caili_West, meanwhile, warned: "Fertility treatments can require many rounds to result in pregnancy; many unfortunately never do. You and everyone else this couple knows could give them every penny you have/earn for the rest of your lives, without a single pregnancy resulting."
Newsweek contacted Throwawayrquest11 for comment, but wasn't able to verify the details of the case.
If you have a similar family dilemma, let us know via life@newsweek.com. We can ask experts for advice, and your story could be featured on Newsweek.