Woman's Reason for Prioritizing Work Over Helping Disabled Friend Applauded
A Mumsnet user going by the name Feliciacat has expressed their concerns and asked if they are being unreasonable for not wanting a friend to stay on her couch for a month.
In the post, she explained that this friend recently injured both their ankles and would struggle to get around their apartment due to the stairs, so they have asked to stay with the woman for three to four weeks.
She wrote that she and her husband do not work from home so would not be able to look after him, and it would disrupt their social life.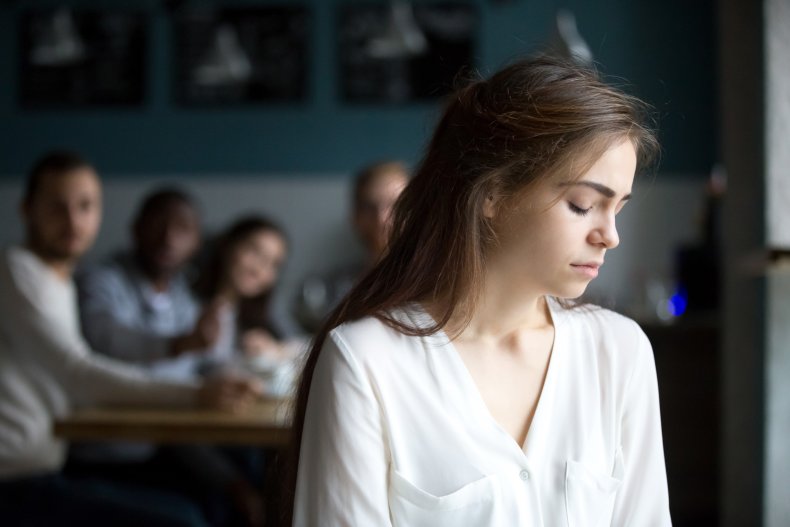 She goes on to describe how the friend in question has asked for many favors, including lifts to appointments, and household chores. The pal recently offended her at a party after failing to defend her against another friend, who "said I was old and should get a move on with having kids and that I'd have at least one miscarriage...I cried for a week." Her friend called her "over sensitive."
She explains in a later response that she has "low self-esteem" and that she can "go to deep with friendships."
Feliciacat has been almost unanimously supported on Mumsnet, with 99 percent of people voting that she is not being unreasonable.
According to the woman, the friend's partner then compared her to "a really bitchy girl from her past in response to me trying to set this boundary," going on to say, "This friend and his partner have been ignoring my messages ever since this exchange (2 months ago). That's out of character.
"I think they didn't like me as much and wanted to be less friendly with me because I said no to something for once. Now, they're being friendly again. I feel awful about what's happened but I suspect they're using me again."
Ask the Expert
Kay Coughlin is CEO of Facilitator On Fire, advocate for self-care and emotional boundaries, and author of From One Caregiver to Another – Overcoming Your Emotional Grind.
Coughlin told Newsweek: "The first part of setting a boundary is deciding when to put your own needs ahead of what somebody else wants.
"That's hard enough, but then you have to do the difficult work of telling the other person. It can be tough to say words that we fear will upset someone (and, possibly, their friends). But, in healthy relationships between adults, both people are able to state their needs and the relationship can survive, even if there is tension," Coughlin added.
"The writer of this post has good reason to believe her friend won't respond well if she tells him he can't stay on her couch while he's recuperating. It's normal to be worried about the consequences of saying no, and feel some guilt, too. Yet every adult has the right to do what's in their own best interests. This would be a good time to get some help from a good friend, counselor or coach."
What Does Mumsnet Think?
Mumsnet members were supportive of the woman, with UmbilicusProfundus writing, "This doesn't even sound like a dilemma to me. Just say no. It's clearly an unreasonable request. You might have considered for a close friend, but he doesn't even sound like any kind of friend at all."
Another user SpookyBlackCat posted, "There's no way I'd let anyone sleep on my couch for 3/4 weeks!! Even if I liked them. Just say no," while NessieMcNessface agreed, "Don't even think about letting this awful person into your home! Some great advice on here as always; please follow it!"