Man Asks Judge to Approve 'Trial by Combat' With His Ex-Wife
The Des Moines Register reported that a Kansas man has requested an unusual method of mediation in a divorce dispute—he wants to be allowed to challenge his wife to a trial by combat.
David Ostrom claims that his ex-wife Paula Ostrom and her divorce attorney have "destroyed (him) legally." As a result, he wishes to confront the duo "on the field of battle where (he) will rend their souls from their corporal bodies."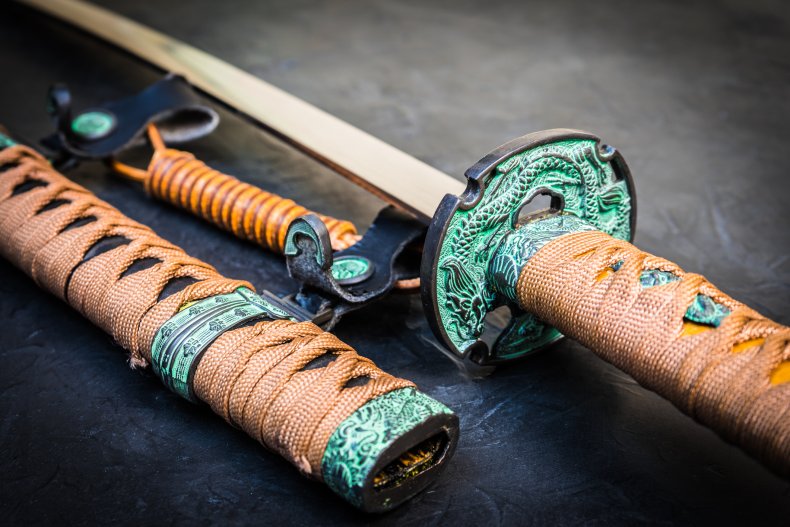 He does not necessarily wish to battle Paula directly, though. In his petition, he grants her the ability to choose attorney Matthew Hudson to fight in her stead.
Ostrom does not actually own the weapons that he wishes to duel with, so he has requested the Iowa District Court in Shelby County to give him 12 weeks of lead time to "find or forge" the Japanese-style wakizashi or katana swords he and his wife or her attorney will be armed with.
According to the Register, disputes over property tax and visitation are at the center of the couple's conflict.
The right for trial by combat was inherited from British common law, which served as the basis of the United States legal system. Ostrom's motion, if granted, would be the first such case ever contested on the battlefield in the nation's history.
He's not the first person to attempt to invoke trial by combat in the modern era, however. In 2002, The Telegraph reported that a British court rejected a petition by 60-year-old Leon Humphreys in which he requested the opportunity to fight a champion of the Driver and Vehicle Licensing Agency with "samurai swords, Ghurka knives or heavy hammers" instead of paying a £25 fine for driving his motorcycle off the road.
Ostrom's motion also mentions a 2016 case in which a New York State Supreme Court judge agreed with a petition from a lawyer that the right to trial by combat was never specifically stripped from the populace.
Judge Craig Dreismeier filed a response on Monday, stating that he was not prepared to address the motions on either side until procedural errors were corrected.
"Until the proper procedural steps to initiate a court proceeding are followed, this court will take no further action concerning any motion, objection or petition filed by either party at this time," he wrote.
Dreismeier's response is not a rejection of Ostrom's proposal and it was unclear what steps needed to be followed for the case to proceed.
Paula Ostrom's attorney Matthew Hudson did not respond to a request for comment from Newsweek.