Man's Attempt to Prove Vaccine Magnet Theory Fails, Admits He Was Wrong
As people online flock to show that magnets stick to their post-vaccine arms, one man has apologized after proving himself wrong in a follow-up video.
25-year-old Rob Marrocco first posted his shock at finding that a magnet was able to stick to his arm after his vaccine last week.
"I am genuinely in shock. I swear on my life, this is not a joke. It's not sticky, this is where I got my injection the other day. This is a magnet, a powerful magnet," he said in a TikTok video. Morocco filmed the magnet staying on his arm by itself.
In a follow-up video, he again showed the magnet stuck to his arm, this time poking it to prove its durability. "Put baby powder on that spot and try the same thing," suggested a viewer in the comments.
On June 6, Marrocco did exactly that and rubbed baby powder on his arm at the start of the video, in an attempt to prove the magnet sticking was due to his arm being magnetic, rather than just slightly sticky.
"To prove that this is not my sticky skin, I got baby powder that we're going to put on my arm," he said. "It's impossible for it to be sticky now, and if this sticks I'm going to freak out."
Unlike before, the magnet did not stick to Marrocco's arm this time and instead slipped off completely and onto the floor after a few attempts.
"I would like to issue a public apology for being an idiot," he summarized at the end.
Although Marrocco was seemingly duped by the magnet, he told Newsweek that he never believed any deeper conspiracy about it: "I should be clear, I never thought that there was a tracking chip in me, or that the needle broke off, or something like that... my mind immediately thought 'oh, maybe there's like, a lot of blood in that area because its sore... and the magnet is sticking to the iron in my blood?' Looking back, yeah, kind of a stretch," he said.
"Everybody secretly wants to find out that some larger-than-life thing they read on the internet is actually true. But then it just turns out I was another sucker who fell for it and started telling everybody I knew, before doing any of the testing myself," he added.
"Much like everyone else, I thought it was all made up until my girlfriend's mom insisted that I stick a magnet to my arm. In my first video you can clearly see that I am shocked that it actually worked."
Since the rollout of the vaccine, recipients have sparked a rapidly spreading theory that the vaccine makes your arm magnetic, suggesting there is some kind of metal in the dose.
The Centers for Disease Control and Prevention issued information on June 3, debunking the theory: "Receiving a COVID-19 vaccine will not make you magnetic, including at the site of vaccination which is usually your arm. COVID-19 vaccines do not contain ingredients that can produce an electromagnetic field at the site of your injection.
"All COVID-19 vaccines are free from metals such as iron, nickel, cobalt, lithium, and rare earth alloys, as well as any manufactured products such as microelectronics, electrodes, carbon nanotubes, and nanowire semiconductors. In addition, the typical dose for a COVID-19 vaccine is less than a milliliter, which is not enough to allow magnets to be attracted to your vaccination site even if the vaccine was filled with a magnetic metal."
But it's not just social media users who believe the theory. Physician Dr. Sherri Tenpenny spoke at an Ohio health committee meeting on Tuesday, held to review House Bill 248, which would prohibit mandatory vaccinations and vaccine status disclosures.
"I'm sure you've seen the pictures all over the internet of people who have had these shots and now they're magnetized. They can put a key on their forehead. It sticks. They can put spoons and forks all over them and they can stick," she said, defending the bill.
Following Tenpenny's testimony, a woman who claimed to be a nurse then attempted to use her own body as proof that metal objects stick after the vaccination. Although the object initially stuck to her arm, it repeatedly fell when she attempted to show it sticking to her neck.
Experts have argued that the cause for magnets sticking to the body is likely just the skin's natural oils and stickiness.
"You can easily get a coin to stick to your skin, we've all done that as children, sticking coins to our foreheads, because of the surface oils, surface tensions associated with that," explained Eric Palm, a physicist who researches powerful magnets, to the BBC.
TikTok users flooded Marrocco's comments with praise for his ability to accept that he was wrong.
"Thank you for showing that changing your mind is a strength, not a weakness," wrote one user.
"You did something that most people cannot: admit you were wrong. Props to you," added another.
"I mean everybody's an idiot sometimes, and if you pretend that you're not, you end up looking like an even bigger idiot. I must be out of the loop because isn't that what everybody's supposed to do? Admit when you're wrong? People change, ideas change, life changes, just be humble," Marrocco told Newsweek.
Update 11/09/2021 2:53 a.m. ET: This article was updated to include comments from Rob Marrocco.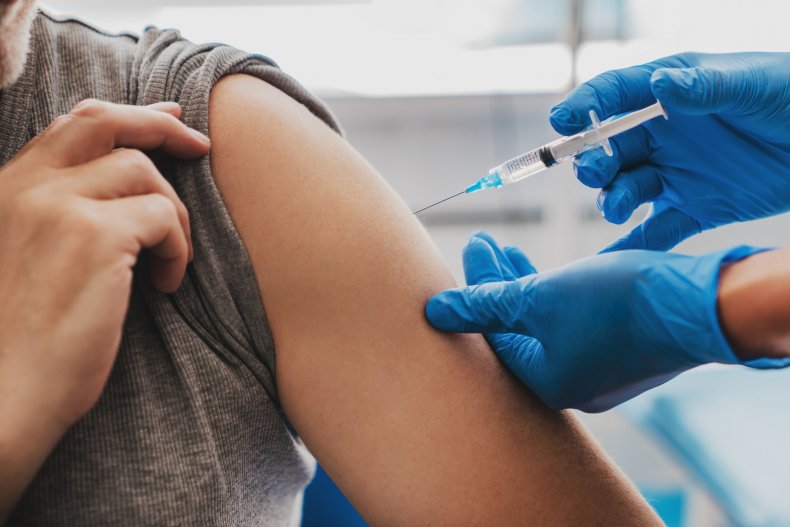 Newsweek, in partnership with NewsGuard, is dedicated to providing accurate and verifiable vaccine and health information. With NewsGuard's HealthGuard browser extension, users can verify if a website is a trustworthy source of health information. Visit the Newsweek VaxFacts website to learn more and to download the HealthGuard browser extension.