Man Allegedly Tried to Stab GOP Congressional Candidate, Made Anti-Donald Trump Comments Before Attack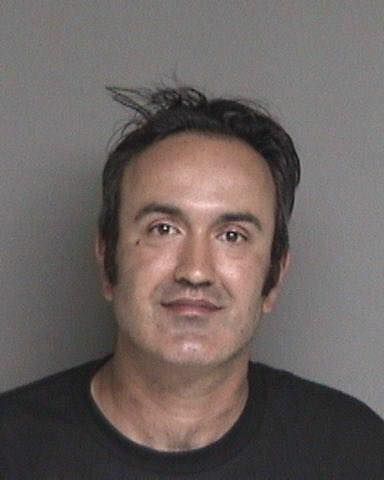 A 35-year-old California man was arrested on Sunday after he allegedly attempted to stab a Republican congressional candidate with a switchblade, the Alameda County Sheriff's Office said.
Deputies with the Alameda County Sheriff's Office received a report of a possible knife attack at the Castro Valley Fall Festival at around 3:45 p.m. on Sunday. When deputies arrived at the vendor booths where the alleged attack happened, they met the victim, Republican candidate Rudy Peters.
Peters is running for the 15th congressional district seat against incumbent Representative Eric Swalwell (D-Dublin), KPIX-TV reported.
Witnesses told deputies that suspect Farzad Fazeli approached Peters "in an aggressive manner" and made disparaging remarks about Republicans and President Donald Trump. During the confrontation, Fazeli allegedly pulled out a switchblade knife and attempted to stab Peters, according to a statement by police.
The knife reportedly malfunctioned and the two men got into a physical struggle. Fazeli ran from the scene but was later detained by deputies, who discovered with a switchblade, Sgt. Ray Kelly said in the statement.
In an interview with KPIX-TV, Peters said, "He would have stabbed me. I mean, he had it out saying, 'I'm going to kill you MFer! I'm going to kill you!' I could see his thumb trying to get the knife out."
Peters said that Fazeli first tried to throw a coffee cup at his booth, prompting Peters to jump around his table. "He throws the coffee cup and misses us. It hits the ground and breaks," he said. "So I come out and grab him and wrestle him and throw him down to the ground."
Fazeli then allegedly pulled a knife out. Peters was reportedly not injured in the struggle. Peters's campaign did not immediately respond to Newsweek's request for comment.
The candidate's opponent posted a statement on Twitter condemning the attack.
"On Sunday, my opponent @PetersCongress was attacked at his campaign booth in Castro Valley. I'm glad to hear Mr. Peters is okay. But it's NEVER okay to use violence to settle political disagreements (or any disagreement)," Swalwell tweeted.
The suspect's family, however, said he was actually the victim. His mother, Dolly Adams, told KPIX that Peters "got physical first." She said her son told her Peters took him by the shoulders and shoved him to the ground.
Fazeli was arrested for felony assault, criminal threats, brandishing a weapon and possession of a switchblade knife. He was booked into Santa Rita Jail and his bail was set at $55,000. He was ordered to keep away from Peters. Fazeli was no longer listed on Santa Rita Jail's online inmate database on Wednesday.