Man Attends Zoom Court for Suspended License While Driving in Video Viewed Over 3M Times
A man appeared in Zoom court concerning his suspended license while he was driving his car, leaving the judge shocked.
In the video, which has since circulated social media and has more than 3 million times on TikTok, a man from Michigan named Kevon Burns appeared in front of five other court participants.
"Are you driving right now?" Judge Erane C. Washington asked the man in the video as the man's turning signal blinked in the background. Burns, the man appearing in court in regard to a suspended license, replied with a smile that he was indeed driving.
"You're suspended and you're in court," the judge said. "First of all, interrupting the court." A man in attendance cracked a smile as he listened to the judge.
In Michigan, people caught driving a vehicle with a suspended license can face a misdemeanor charge. According to the Michigan vehicle code, a person with a suspended or revoked license is not allowed to operate the vehicle on a highway or places open to the general public. This includes areas designated for parking vehicles.
In some cases, individuals who violate the code can face fines up to $500 and up to 93 days in jail.
Burns began explaining that he wasn't driving, he was just helping the owner of the car park the car. In the video, a blinker could be heard in the background.
"Alright I'm gonna need you to park the car and get out of the car," the judge said to Burns in the video. The clip then jumped to Burns exiting the vehicle and asking the judge if she "had a bad day."
"I wasn't having a bad day until you started talking while driving," the judge replied. "At the same time that you're suspended."
The same guy as before, whose screen name was Tyler Lewis, started laughing as the judge lectured Burns. It is unclear why Lewis was at the hearing.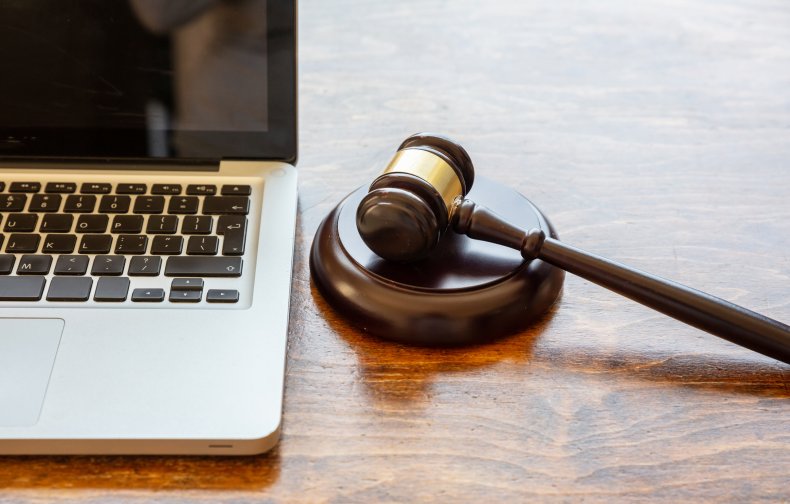 In the comments of the video on Reddit, which was posted to the popular "facepalm" forum, users couldn't help but comment on Lewis laughing in the background and the fact that Burns was so obviously driving.
"I'm trying to figure out what Tyler's role in all this is," one user wrote. "You got the judge, lawyers, intern, defendant, and...Tyler."
Other users assumed that it was actually Lewis' hearing and that Burns wasn't supposed to be on the call yet.
"She [maybe the judge] said the guy driving was interrupting," another user commented. "Maybe he was the defendant from the previous case."