A Florida man has been arrested after allegedly beating his girlfriend for changing the television channel during the Super Bowl.
Thomas Lamar White, 55, has been charged with felony battery after the incident on Sunday.
The arrest report said White and his girlfriend started arguing after she switched the television channel away from Super Bowl LV between the Kansas City Chiefs and the Tampa Bay Buccaneers on Sunday evening.
Investigators with the Alachua County Sheriff's Office said the couple fought and White began to punch the woman in the face.
Her injuries included cuts on her face and chin, a bloody nose, as well as a swollen wrist and hand.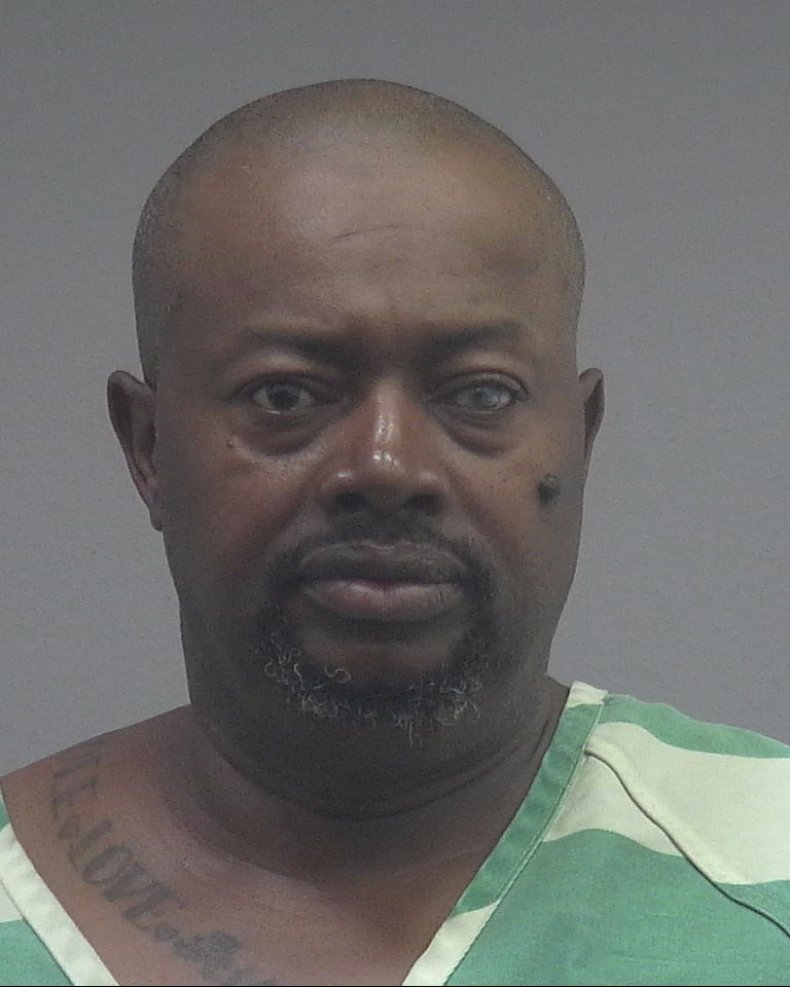 Deputies also found blood droplets on the ground and the wall, according to local media.
When deputies questioned White about the altercation, he told them the woman had been "running her mouth" and it had angered him.
WCJB reported that he also told deputies he had punched the woman in self-defense after she slapped and swung at him.
The arrest reported noted that White had no visible injuries, and his version of events was "not consistent with physical evidence."
The woman was taken to hospital following the attack, NBC15 reported.
White has a prior felony conviction for battery on a pregnant victim, the arrest report said.
He was booked into the Alachua County Jail at around 9.30 p.m. on Sunday.
He remains in custody with bond set at $15,000, online records show.
The Alachua County Sheriff's Office has been contacted for additional comment.
The incident isn't the only assault in Florida in recent days that was apparently prompted by a minor slight.
Late last month, a man was arrested after he allegedly stomped on a man's face for not socially distancing by a pool.
Rayford Smith, 53, was charged with battery following the incident at the Willough Medical Clinic in Naples on January 29.
Smith was reportedly sitting on a bench by the pool when he was approached by another man. He became angry when the man did not adhere to COVID-19 guidelines, according to the Collier County Sheriff's Office.
Smith is alleged to have then pushed the victim to the ground and struck him, including stomping on his face and smashing the dentures in the man's mouth.