Man Behind Miliband Slams Tories' 'Politically Stupid' Personal Attacks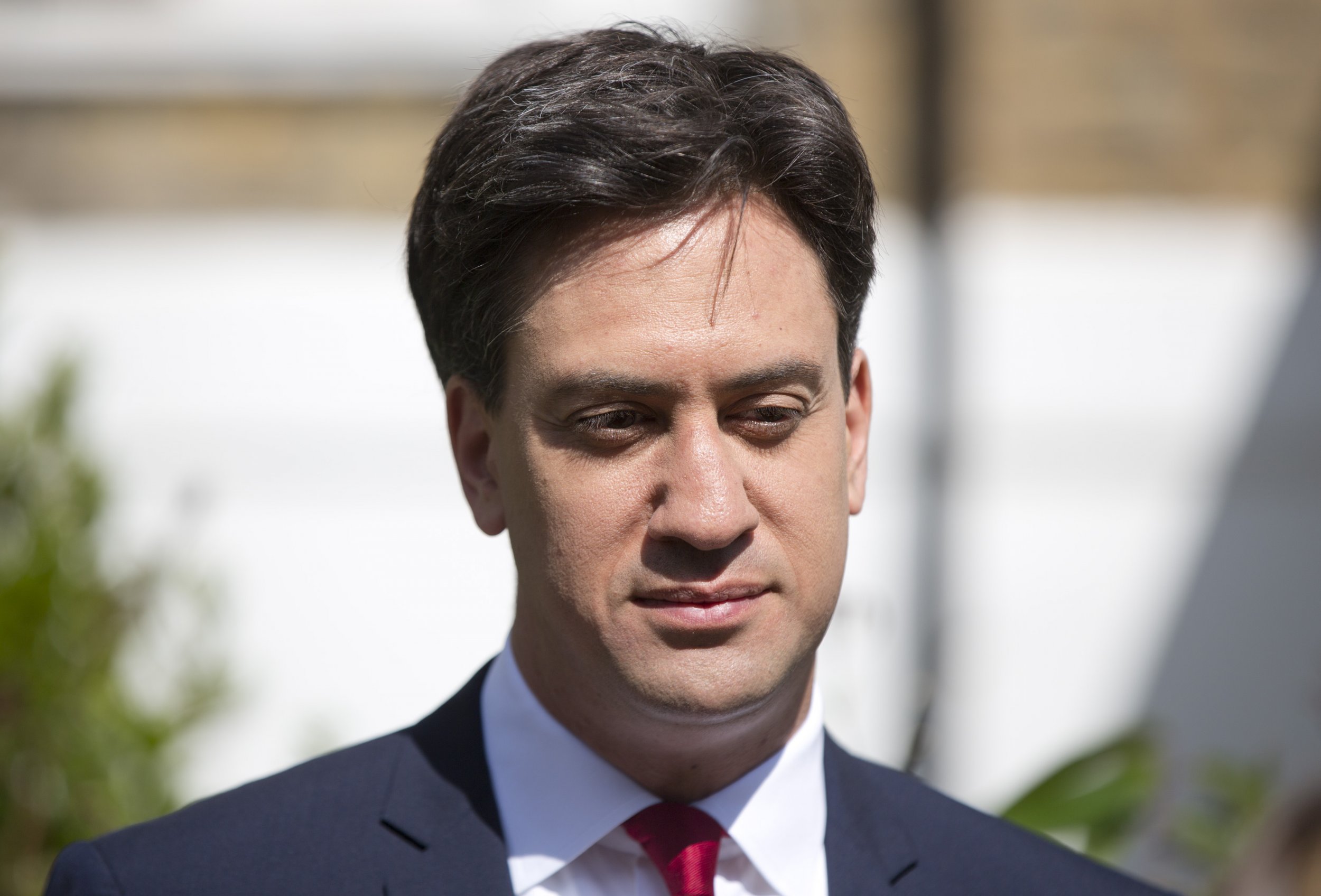 British opposition leader Ed Miliband's closest confidant has slammed the Conservative party's negative election campaign, saying their personal attacks on Ed Miliband's character show that they have once again become the "nasty party".
Earlier this month, British defence minister Michael Fallon claimed that Miliband would "stab" Britain in the back if he came into power as he "showed just what he would do to get into power" when he ran against his brother David for the party leadership in 2010.
His remarks were defended by high-profile party colleagues, with prime minister David Cameron asserting that Fallon was right to "raise it in a pretty frank way, as he did" and chancellor George Osborne saying "of course it's backstabbing" for Miliband to have battled his own family member.
In an exclusive interview with Newsweek, Stewart Wood, a member of the shadow cabinet without portfolio, member of the House of Lords and architect of Miliband's 2010 leadership bid, says this pre-election move by Tory ministers to paint Miliband as a backstabber was "stupid" and they should only continue if they wish to lose the election, as polls indicate that the attacks are having the reverse effect.
"I think it's wrong. Wrong in the sense that it is factually wrong. I also think that it's stupid on their part because I think it has backfired," the former adviser to Labour's last prime minister, Gordon Brown, says. "I think it puts the Tories back in the 'nasty party' box. Politically, I think it's stupid of them and so it can essentially keep going."
"We've expected this kind of attack. They have been pretty clear that they would do it for a long time. I think the public has had enough of it," he adds. "It is unusual for brothers to run against each other. They ran, it was very close and it was a soap opera for a while, I understand that. He ran an open competition and beat him so it's not exactly backstabbing, he was just taking him on."
A Comres/ITV poll, which interviewed 2,036 adult participants between 10 and 12 April, showed that 46% of the British public sided with Wood's view, believing that the Tory attacks demonstrated a return to the "nasty party". 30% of those surveyed said that the Conservative campaign was "dirty" while 51% disagreed with Fallon's swipe at Miliband, believing that Ed's Labour leadership battle with his brother didn't indicate bad character.
Wood, who made the full-time move from academia at Oxford and Harvard to behind-the-scenes politics in 2011, has played a key role in shaping Labour's election manifesto revealed last week, in the run-up to the May 7 election, one of the closest in decades. He is expected to be offered a key cabinet role in the event that Labour secures a majority victory in the next month's vote.