A man's blood and semen has been found to contain only the DNA of a donor following a bone marrow transplant that took place years earlier. Tests showed that only the hair on his chest and head had not been altered by the donor DNA—a discovery that could have big implications for forensic science.
"I thought that it was pretty incredible that I can disappear and someone else can appear," Long told the New York Times.
Long, who worked at the Washoe County Sheriff's Office, was suffering from acute myeloid leukemia and myelodysplastic syndromes and had been scheduled to have a bone marrow transplant. One of his colleagues, Renee Romero, suggested he take DNA samples ahead of the operation to see what changes would take place.
"[I said] we need to swab the heck out of you before you have this procedure to see how this DNA takes over your body," she told the newspaper.
Just three months after the operation, tests showed how the DNA in his blood had been replaced with his donors. And the changes continued over time. Samples taken from his tongue, cheek and lip all contained donor DNA. Four years after the transplant, the team found his semen only contained DNA from his donor—a man from Germany. "We were kind of shocked that Chris was no longer present at all," Darby Stienmetz, from the Washoe County Sheriff's Office, told the Times.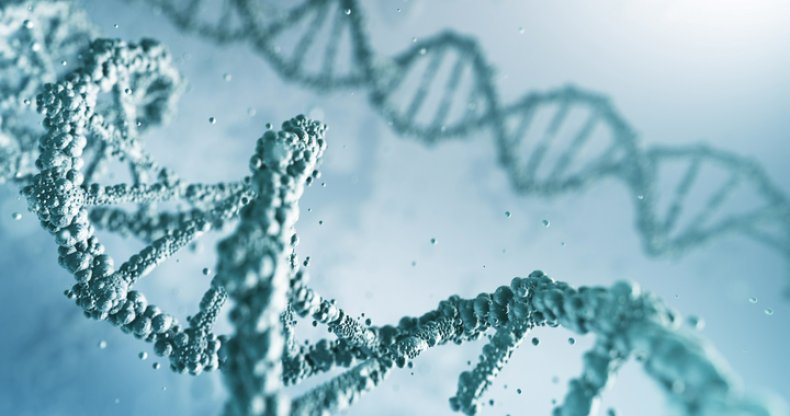 Long had a vasectomy after the birth of his second child. However, if he had not and were to father a child, whose DNA would be passed to the baby? Experts told the newspaper it should not be possible for someone to pass on another person's genes. Dr Mehrdad Abedi, from the University of California, Davis, who treated Long, said the vasectomy may be why the semen ended up containing the donor DNA. However, he said they plan to investigate the case further.
Long's case is unusual. While almost 23,000 bone marrow or umbilical cord blood transplants took place in the U.S. in 2017, according to the Health Resources and Services Administration (HRSA), few patients would have collected their DNA before and after to this extent.
His case was presented at an international science conference in September and has gained interest among researchers, raising questions about forensic evidence at crime scenes. According to the newspaper, there have been several cases where DNA evidence did not add up and it later emerged a person involved had had a bone marrow transplant.
The finding has the potential to add another element to the weight placed on forensic evidence in the legal system—something that has been criticized for decades. Writing for theconversation.com, Jessica Gabel Cino, from Georgia State University, says "forensic science far outpaces the amount of trust it deserves."
For Long, while his cells may have been replaced with those of another person, there should be no harmful impact. "Their brain and their personality should remain the same," Andrew Rezvani, from the Blood & Marrow Transplant Unit at Stanford University Medical Center, told the Times.