Man Blows Himself up Near a Bangladesh Airport Checkpoint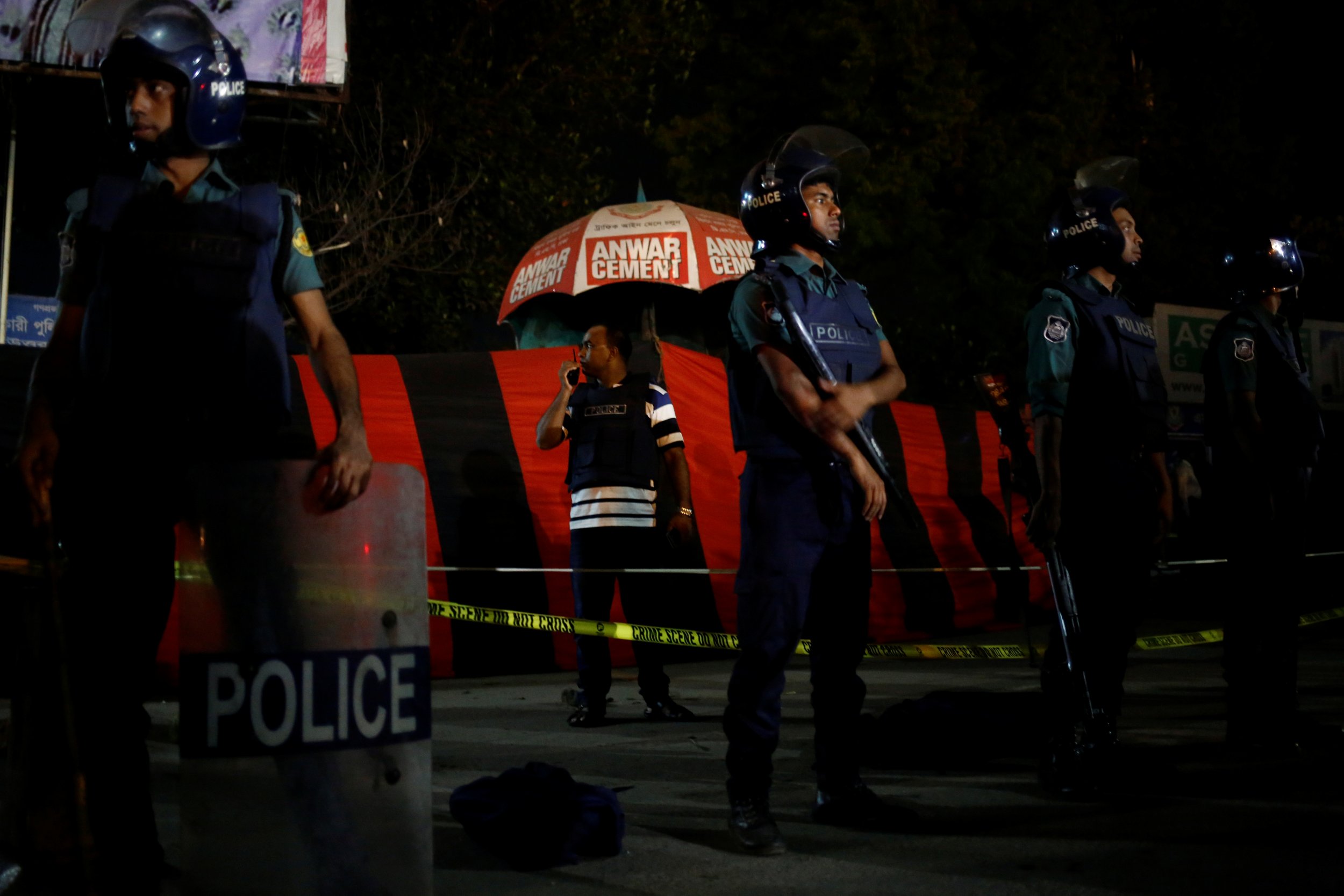 A man carrying a bomb blew himself up in front of a police checkpoint near Bangladesh's international airport on Friday, the third incident involving explosives in the capital in a week. No group immediately claimed responsibility for the blast, though it was reported on Islamic State's news agency Amaq, according to the SITE monitoring service.
It came six days after police shot and killed a suspected militant who tried to cross a security checkpoint on a motorcycle armed with explosives in Dhaka's Khilgaon area. A day before that, a suicide bomber blew himself up at a security forces base, again near Dhaka's airport, injuring two police officers.
Al Qaeda and Islamic State have made competing claims over killings of foreigners, liberals and members of religious minorities in Bangladesh, a mostly Muslim country of 160 million people. Authorities have consistently ruled out the presence of such groups, blaming domestic militants instead.
Police initially described this Friday's explosion as a suicide attack. But Dhaka city police chief, Asaduzzaman Mia, later cast doubt on that account saying the man had been carrying the bomb which exploded as he tried to hide it from police.