Man Brandishing 'Very Realistic' Airsoft Gun Shot, Killed by Redondo Beach, California, Police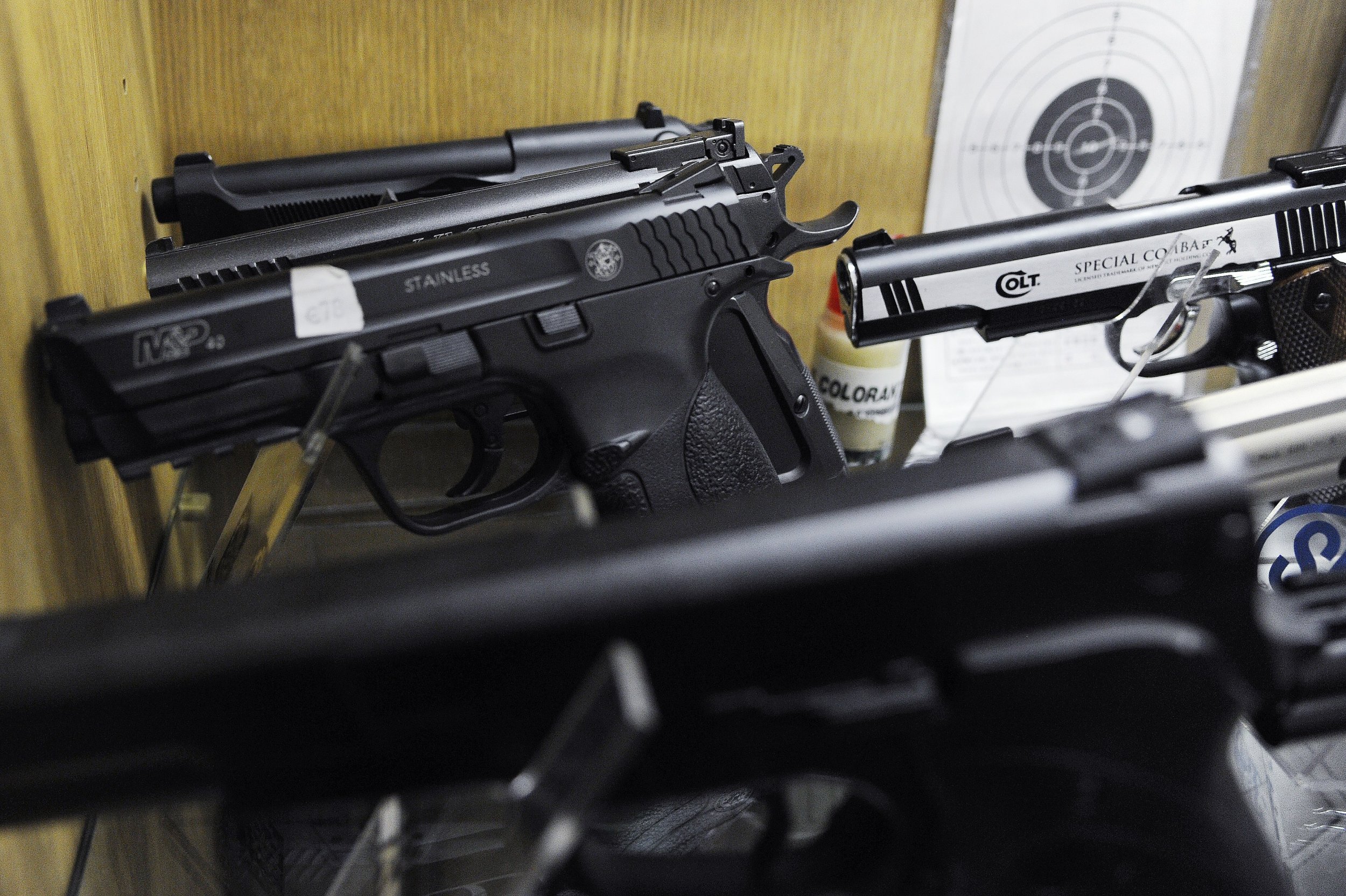 An officer with the Redondo Beach Police Department shot and killed a man who was reported to be brandishing a gun and possibly firing shots. But the weapon was an airsoft gun that fired only plastic pellets.
Police responded to a call around 4:10 p.m. PT about a man holding a gun and chasing a person with it, according to KNBC. Officers were also told that shots had possibly been fired in the area.
Los Angeles County Sheriff's Department's Lt. Rodney Moore told KTLA that an officer who responded to the scene confronted the man and shot him, though what prompted the use of lethal force is unclear. Officials added that the suspect was shot at least once in his upper torso and passed away after being transported to a local hospital. Neither the victim nor the officer involved have been identified.
"A firearm was recovered here at the scene that was in possession of the suspect," Moore told a KNBC reporter. "Upon closer inspection, it appears that firearm is in fact an airsoft or pellet gun," he continued, calling the firearm "very realistic-looking." Moore confirmed to Newsweek that the item retrieved was an airsoft gun, but did not elaborate on the style of the gun.
Airsoft Station, an airsoft supply store in Oakdale, Minnesota, called the airsoft gun's realistic look "certainly unmatched," noting that it could be difficult to tell the difference between an airsoft gun and a real firearm. "Airsoft guns tend to focus heavily on aesthetics in an attempt to resemble their real steel counterparts as closely as possible," the store's website stated.
Unlike a BB gun, which fires small metal or lead BBs, making them potentially deadly, Airsoft Station explained that airsoft guns fire a plastic projectile, which makes them safer. Airsoft guns are usually not used for hunting but have been used by the military and SWAT teams during training.
The shooting occurred on the 2500 block of Gates Avenue. Police were unable to locate the person the man was reported to be chasing with the airsoft gun. Moore told KTLA that the officer was wearing a body camera at the time but did not believe it was turned on when the shooting occurred. The Los Angeles County Sheriff's Department is conducting an investigation.
Thursday's shooting in Redondo Beach took place shortly before 25-year-old Daniel Hambrick was fatally shot during a traffic stop in Nashville, Tennessee. Tennessee Bureau of Investigation spokesman Josh DeVine told The Tennessean that the situation escalated after Hambrick stepped out of his vehicle with a firearm in his hand.
The officer, identified as Andrew Delke, fired his weapon multiple times, but there was neither body- nor dash-camera footage of the shooting. The 25-year-old died shortly after medics transported him from the scene.