Man Arrested for Breaking Into Adult Toy Store to Rescue Mannequins
James Issac Short broke the window of an adult novelty shop in Lake Ozark, Missouri because he wanted to free the mannequins inside from sex trafficking.
KY3 reported that police were called to Mi Dream Angels on Bagnell Dam Boulevard following reports of a breaking and entering at the store. A man attempted to force the locked door open multiple times before smashing the large front window.
Mont Hardcastle, who manages a bar across the street, told the station "[It was] suspicious to me in the way that he was acting, running around in front of the boutique, yelling and screaming and banging on the windows."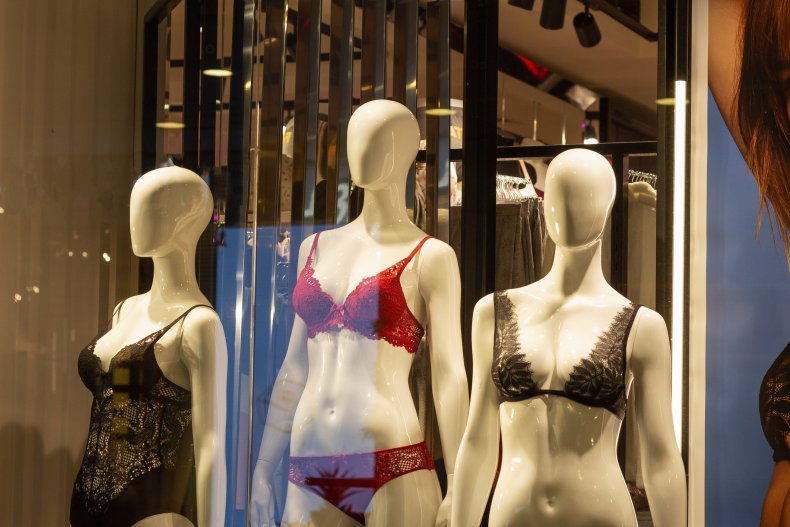 After Short jumped atop a bench and kicked the store's front window until it shattered, Hardcastle left the bar and attempted to intervene, telling the bartender to call the police.
Hardcastle ran across the street and attempted to extricate Short from the store. The intruder protested, claiming that he was actually doing a good deed.
"He said that the mannequins were telling him that they needed to be let out or something."
"I had him down on the ground and all he was doing was trying to mule kick me in the back while I was on top of him," Hardcastle told KY3. Two women who were also on the scene aided him in pinning the would-be burglar down by sitting on his legs.
Short destroyed lighting and a security camera along with the window, and court documents claim he caused $1,000 of damage to the store. He is being held on charges of burglary and destruction of property.
The mannequins he was attempting to rescue remained in the boarded-up window of Mi Dream Angels.
Short had an existing criminal record in Missouri, having been convicted of attempted theft of anhydrous ammonia or liquid nitrogen (crucial ingredients in making crystal meth) as well as tampering with a motor vehicle and resisting or interfering with an arrest.
Mannequins have flummoxed crooks several times in the past. In 2017, the East Bay Times reported on the abduction of a shop mannequin at KJ Couture, a clothing store in Pleasanton. One night, an unknown person broke into the store and stole the mannequin, but left $200 for the owner and a note reading "She needs a better home."
The dummy was found in a nearby courtyard five days later with a note reading "Don't worry. Hollywood was a perfect gentleman," a reference to 1987 romantic comedy Mannequin where Andrew McCarthy falls in love with Kim Cattrall, who played the titular clothes display.
In 2007, NBC reported that Ronald Dotson, who had broken into multiple Detroit-area clothing stores to steal mannequins over the course of 13 years, was sentenced to 18 months in jail following his seventh arrest.