Man Breaks More Than 200 Records to Promote STEM Education
David Rush has broken more than 200 Guinness World Records and has promoted STEM education while doing so.
Rush's own journey into the realm of STEM wasn't always easy, but he said that adopting a growth mindset helped him overcome many of his self-doubts. He was rejected from his school's gifted learning program in the second grade but graduated from the Massachusetts Institute of Technology (MIT) with a degree in electrical engineering.
The Idaho resident told Newsweek he set out to break world records in response to the difficulties filling STEM-related positions at the startup company he works for, Cradlepoint. Rush said he suspected many people were hesitant to pursue a degree in the science, technology, engineering and mathematics field because it is a difficult path. He hopes that his work in breaking records will inspire others to try something that may be intimidating to them.
"When I was a kid, I would read the [Guinness Book of World Records] and watch the specials, and I thought the people who were in them were the coolest," Rush said.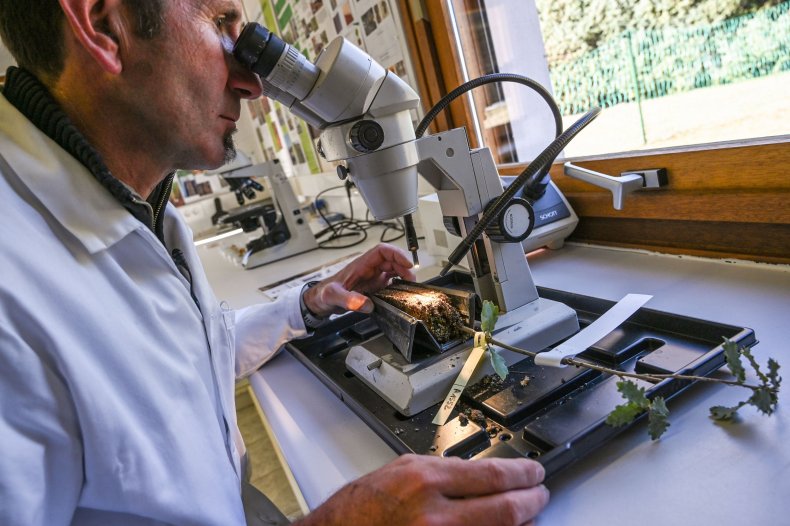 He broke his first record in 2015 for the longest duration juggling three objects blindfolded. He completed it in 6 minutes 34 seconds and broke it again a year later. His time for the second record was 22 minutes 7 seconds.
Rush said he learned how to juggle at the age of 8 and continued to do so throughout his college career. Today, he uses his skill from childhood as a strength as he sets out to conquer a number of records. From juggling blindfolded, to juggling while balancing on a Swiss exercise ball, Rush took what he learned as a child and built other skills on top of it, even learning how to juggle knives.
Much of Rush's accomplishments come from practice and endurance. He may find himself in the gym lifting weights or out on a run while he prepares to break his next world record. He said he is currently practicing to break the record for the longest duration juggling axes and said part of the challenge is to find the equipment and building up the necessary endurance.
Some of the most difficult records Rush said he's broken included the world's fastest juggling and world's fastest mile while juggling blindfolded.
In addition to breaking world records in juggling, Rush has ventured into other areas. He currently holds the world record for the most kiwifruits sliced in the air with a sword whilst standing on a Swiss ball in one minute.
Breaking world records doesn't come without training and practice, and Rush said it's necessary to work hard through the easy days and the hard days.
"It's always exciting to break records, and I'll keep doing it until it isn't fun anymore," Rush said. "I'm willing to go through the training to get to the goal."