Barbie's Boyfriend Ken Has a Man Bun Now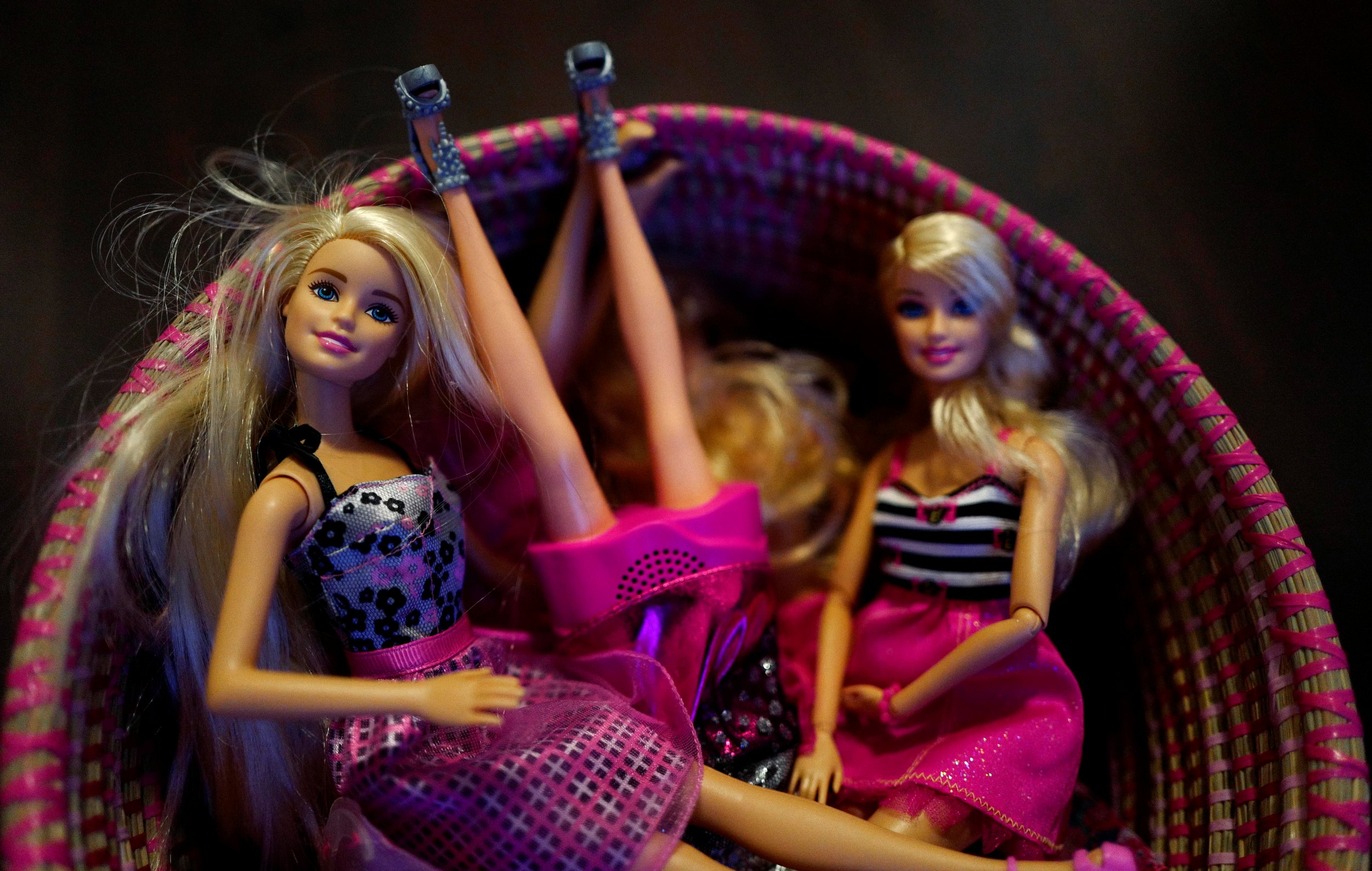 If you needed another reason to believe the apocalypse is imminent—assuming you missed the news that it's too hot in Arizona for airplanes to take off and avocados are so expensive people are actually stealing them—Ken has a man bun now.
Yes, it's true. Barbie's on-again, off-again boyfriend has undergone a modern makeover, and in one of his new looks he piles his plastic locks on top of his head and secures them with a very masculine rubber band. Some may call it a Ken bun, but let's be real: It's a man bun.
Related: For new Barbie dolls, the question is: What to wear?
Asking yourself why this is happening? We are too.
Mattel is planning to unveil 15 new Ken dolls in the coming weeks, according to ABC News, and a few models have already been released. The man bun version is just one iteration of the updated Ken—there are also models of various ethnicities and with different body types.
"By continuing to expand our product line, we are redefining what a Barbie or Ken doll looks like to this generation," Barbie Senior Vice President and General Manager Lisa McKnight said in a statement, according to ABC News. "Evolving Ken was a natural evolution for the brand and allows girls to further personalize the role they want him to play in Barbie's world."
Ken, whose last name is Carson, initially came out in 1961. As has Barbie, Ken has lived a number of lives, making his résumé lengthy: He's been a basketball player, soldier, king, football player, soda jerk, photographer, tourist, ice skater and cowboy, according to ManBehindtheDoll.com. And now, apparently, he's going to be a hipster.
He's not the first to get such a makeover. Last year, Barbie got an update of her own, with curvy, petite and tall body types; new hair colors; and various skin tones.
As with Barbie, the diverse set of Ken dolls may help with Mattel's profits, Jim Silver, editor-in-chief of toy review site TTPM.com, told the Los Angeles Times.
"I'm not going to say it's a game changer, but is it a piece of the puzzle? Yes," Silver said. "The play pattern is that for every six to eight Barbies [a child] has, they generally have one Ken. So if you have a Ken kids aren't interested in, that could affect sales."