Man Charged After Accidentally Shooting Cousin in Strip Club Parking Lot: Police
An Oregon man was charged with first-degree manslaughter after accidentally shooting his cousin during an altercation at a strip club parking lot Sunday.
Police were called around 2 a.m. to Shimmers Club in Portland, where they found the body of 27-year-old Daqun Turner, who had been shot in the chest.
According to The Oregonian/OregonLive, Turner's cousin, 26-year-old Borissean Washington, is charged with second-degree assault and unlawful use of a gun in addition to the first-degree manslaughter charge.
The Oregon newspaper reported that Washington drank five shots the night of the shooting. Later that night, True Crime Daily reported that he and 39-year-old Travis Tully Tsosie got into a verbal argument outside the club when Tsosie said offensive words to Washington's girlfriend, a probable cause affidavit said.
Video surveillance captured the incident. The fight turned physical when Tsosie punched Washington. Turner's brother was also involved in the fight. Washington then went back into the club, bringing Turner with him back to the parking lot.
Turner had a gun with an extended magazine in tow, which he pulled out of his jacket. In a KOIN report, Washington alleged that Tsosie told his friend to get a gun, but no other gun was seen.
Washington took the firearm from Turner. According to the affidavit, he took it because he didn't want Turner to shoot anyone. He held it with his left hand despite being right-handed. In the affidavit, he said this was because his right hand was injured in the previous fight.
Washington then hit Tsosie with the gun, which caused it to go off, the bullet hitting Turner, who was standing about 15 to 20 feet away. In the affidavit, Washington said his finger wasn't on the trigger.
Washington also said he thought he heard two gunshots, so he didn't believe the shot that killed Turner came from his gun.
Once Turner fell to the ground, Washington and Turner's brother attempted to help him, but he died shortly after.
When police arrived on the scene, the three men were still there. According to KOIN, Tsosie was taken to the Oregon Health & Science University for his head injury.
Washington's mother, Sara Issac, told The Oregonian/OregonLive Washington and Turner referred to each other as brothers and the shooting was "a whole sad situation."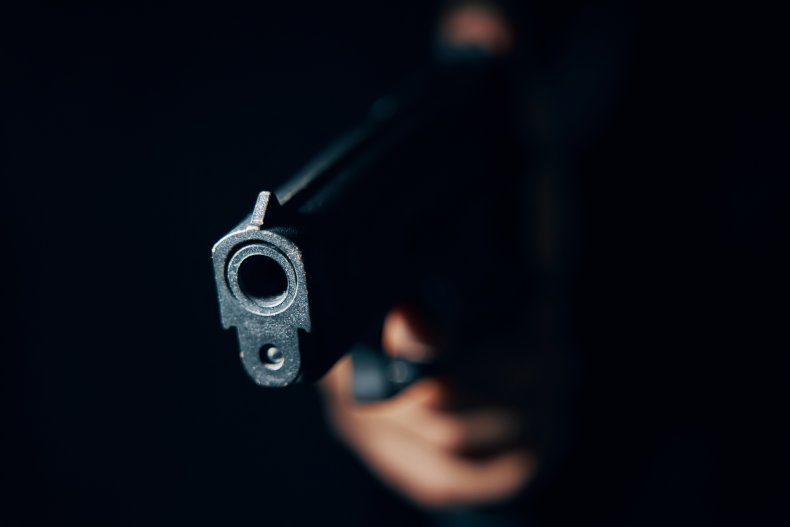 Isaac described her son as "torn up" over the shooting.
Washington is being held at the Multnomah County Detention Center on $505,000 bond.
The Associated Press contributed to this report.